PRÉSENTATION DE L'ENTREPRISE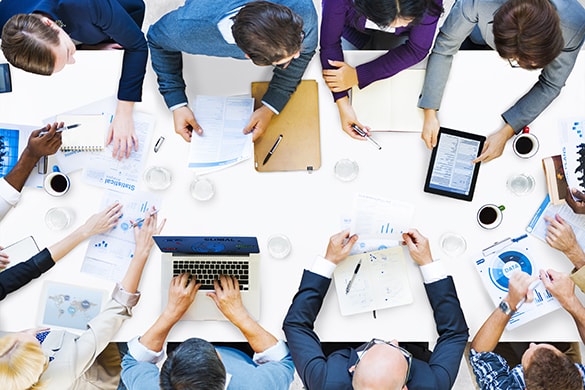 Un groupe d'approvisionnement et de distribution de produits chimiques conduits par des professionnels chevronnés ayant une expérience approfondie de l'industrie
Wego Chemical Group—une entreprise familiale—est un fournisseur, importateur et distributeur mondial de produits chimiques, minéraux et matières premières.
Pour consulter notre catalogue de produits, visitez notre site principal en anglais.
Wego offre une variété de produits chimiques avec diverses applications et utilisations, donnant service à un large éventail d'industries. Notre philosophie a été fondée sur l'approvisionnement et le développement de l'approvisionnement de produits chimiques compétitifs originaires de la région du Pacifique, avec un fort accent sur la Chine, le Taiwan, la Corée, le Japon, l'Inde et l'Indonésie.
Nos points forts de distribution comprennent :
établir des relations avec les fournisseurs et les fabricants de produits chimiques à travers le monde afin d'approvisionner de manière fiable des matières premières de haute qualité à des prix compétitifs.
Assurer la sécurité, la conformité réglementaire, et le dédouanement pour les partout dans le monde.
Adapter le transport et la livraison des marchandises afin de satisfaire aux exigences particulières des clients
Avec une expertise à la fois dans la gestion de l'approvisionnement et de la logistique, notre équipe cherche à résoudre les problèmes avant qu'ils atteignent nos clients et à renforcer et consolider leurs chaînes d'approvisionnement dans le processus. Notre mission est de répondre aux besoins des de nos clients pour des produits de haute qualité avec une attention sur l'efficacité, la fiabilité, en mettant toujours le client d'abord.
NOS ACTIVITÉS

VENTES ET GESTION DES PRODUITS
une équipe dédiée de professionnels hautement expérimentés qui gèrent le processus de distribution de l'approvisionnement jusqu'à la vente et au service clients
des spécialistes organisées par produit et par location géographique
Des solutions personnalisées pour répondre aux besoins des clients
Un entreposage efficace des produits chimiques en fonction du cycle de la demande des clients

APPROVISIONNEMENT
Des équipes à temps plein dans quatre endroits en Chine
Une interaction quotidienne avec les partenaires de fabrication
Une synergie entre les bureaux de vente et d'approvisionnement
L'audit de nouveaux partenaires de fabrication pour assurer la qualité et la fiabilité
GESTION LOGISTIQUE ET GESTION DU TRAFIC
Des équipes logistiques dévoués dans toutes les régions d'approvisionnement et de vente
Des relations à long terme avec les lignes maritimes et leurs agents maritimes
Des contrats nationaux pour les services de LTL et de camionnage
Des services régionales de courtage en douane
Un vaste réseau de stockage à travers les Etats-Unis et à l' étranger
Un suivi robuste des livraisons de produits á partir de la commande jusqu'à la livraison

SÉCURITÉ, RÉGLEMENTATION ET CONTRÔLE DE QUALITÉ
Des gestionnaires dédiées pour assurer que les produits respectent toutes les normes requises
Un système de contrôle de qualité pour tous les échantillons de produits
Le respect de toutes les exigences réglementaires et de sécurité internationales

SERVICE CLIENTS
Des équipes régionales spécialisées et concentrées sur le traitement des commandes des clients
Des solutions uniques basé sur les besoins logistiques des clients
Une communication proactive avec les clients concernant les produits et les informations d'expédition des produits
LOCATIONS
Centres de Distributions, Bureaux



Une force de la chaîne d' approvisionnement internationale , soutenue par une vaste infrastructure de gestion des connaissances de l'industrie et de la logistique
Notre siège social se trouve à Great Neck, New York avec plus de 10 bureaux satellites situés partout en Amérique du Nord, en Europe, en Amérique latine et en Asie. Wego a progressivement développé notre empreinte dans le monde entier pour soutenir et renforcer nos processus d'approvisionnement, des ventes, de la logistique, et de distribution.

Wego utilise plus de 30 entrepôts et centres de distribution, misant sur nos systèmes de gestion de stocks avancés pour être aussi locale à nos clients que possible dans tous les coins du monde.
HISTOIRE
Entreprise familiale gérée avec expérience et avec une croissance continue sur quatre décennies
Wego fonctionne depuis plus de 35 ans en tant que fournisseur, importateur et distributeur international, renommé et fiable de produits chimiques. Nous avons continué à grandir depuis nos débuts dans une seule pièce avec deux personnes en 1978 jusqu'à notre équipe diversifiée de plus de 80 professionnels avec une présence mondiale.
Chronologie de Wego

La société a été fondée
1978

Première visite en Chine
1980

Ventes directes initiées en Europe
1984

Extension du réseau d' entrepôts de distribution en Amérique du Nord
1985

Lancement des ventes au Mexique et en Amérique latine
1988

Ouverture du premier bureau en Chine
1990

Investissement dans deux sites de fabrication en Chine
1994

Propriété exclusive de deux usines en Chine
1998

bureau de vente Ouvert à Queretaro, au Mexique
2001

Bureau de vente Ouvert à Istanbul, Turquie
2003

Acquisition de la technologie Thiourea Doxide de Degussa
2004

Acquisitions des ventes mondiales de Sodium Ferrocyanide and Prussian Blue de Degussa
Usine de production Manox acquise de Degussa
2005

Remise du certificat de US Customs and Border Protection C-TPAT de niveau 2
Pré-inscription de plus de 100 produits chimiques pour REACH en Europe
2008

Bureau de vente Ouvert à Sao Paolo, au Brésil
2009

Bureau de vente Ouvert à Rotterdam, Pays-Bas
2011

Wego rejoint NACD comme membre candidat
2015
CONTACTEZ-NOUS
RENSEIGNEMENTS GÉNÉRAUX
sales@wegochem.com
VENTES
sales@wegochem.com
POSSIBILITÉS D'EMPLOI
careers@wegochem.com
WEGO CHEMICAL GROUP (HQ)
239 Great Neck Road
Great Neck, NY 11021, USA
Tel: +1 (516) 487 3510
Fax: +1 (516) 487 3794
WIGOCHEM BRASIL QUIMICOS LTDA.
São José dos Campos, Brasil
Tel: +55 (12) 3207 5538
WEGOCHEM MEXICANA SDE RL de CV
Santiago de Querétaro, Mexico
Tel: +52 (442) 215 1900
Fax: +52 (442) 215 5518
WEGOCHEM EUROPE B.V.
Oosterhout, The Netherlands
Tel: +31 (0) 162 820300
Fax: +31 (0) 162 820366
VEGO KIMYASAL URUNLER SAN. ve TIC. LTD. STI.
Istanbul, Turkey
Tel: +90 (212) 227 35 94
Fax: +90 (212) 227 35 95