Agriculture & Animal Care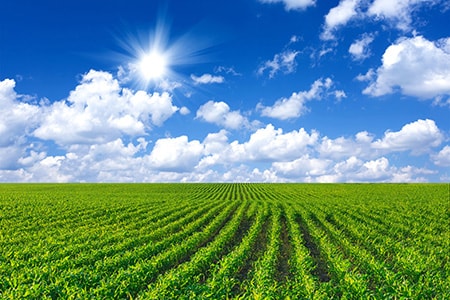 As an international importer, distributor and supplier of various commodity and specialty chemicals, Wego has a strong ability to service manufacturers and distributors with agricultural chemicals products. With decades of experience in sourcing reliable chemical supply, Wego consistently finds steady and competitively priced supply chains for agricultural chemicals. With our logistics management savvy, Wego focuses on the provision of value-added supply chain solutions to our customers in need of agricultural chemicals products.

Wego has established long-standing partnerships with manufacturers of products with applications and uses in the agricultural chemicals industry. Our strong worldwide network establishes Wego as a premier supplier for agricultural chemicals products around the world.

Wego's products include but are not limited to: acids, acrylates, alcohols, amines, glycols, oils, pigments, polymers, solvents, surfactants and other additives. Wego always ensures our supply of products meet the highest standards in production, quality, safety and service.
Chemicals in the Agriculture & Animal Care market
Name
CAS #
Markets
1,1,3,3-Hexamethyldisilazane
999-97-3
Request info
1,1,3,3-Tetramethyldisiloxane
3277-26-7
Request info
1,2-Dimethylimidazole
1739-84-0
Request info
1,3-Dioxolane
646-06-0
Request info
1,6-Hexanediol
629-11-8
Request info
2,2,4-Trimethyl-1,3-Pentanediol Monoisobutyrate
25265-77-4
Request info
2,6-Dichloroaniline
608-31-1
Request info
2,6-Difluorobenzonitrile
1897-52-5
Request info
2-Acrylamido-2-Methyl-1-Propanesulfonic Acid Sodium Salt Solution
5165-97-9
Request info
2-Ethylhexanol
104-76-7
Request info
2-Ethylhexyl Glycidyl Ether
2461-15-6
Request info
2-Ethylhexyl Sulfate
126-92-1
Request info
2-Methyl-5-Ethyl Pyridine
104-90-5
Request info
3-Methyl-5-Pyrazolone
108-26-9
Request info
4,4'-Methylenebis(cyclohexylamine)
1761-71-3
Request info
Acetyl Acetone
123-54-6
Request info
Allyl Bromide
106-95-6
Request info
Ammonium Acetate
631-61-8
Request info
Ammonium Bicarbonate
1066-33-7
Request info
Ammonium Chloride
12125-02-9
Request info
Ammonium Nitrate
6484-52-2
Request info
Ammonium Sulfate
7783-20-2
Request info
Ascorbic Acid
50-81-7
Request info
B-Alanine
107-95-9
Request info
Benzimidazole
51-17-2
Request info
Benzoic Acid
65-85-0
Request info
Benzonitrile
100-47-0
Request info
Benzyl Alcohol
100-51-6
Request info
Benzyl Benzoate
120-51-4
Request info
Benzyltrimethylammonium Chloride
56-93-9
Request info
Beta Cyclodextrin
7585-39-9
Request info
Beta Naphthol
135-19-3
Request info
Bromoform
75-25-2
Request info
Butanediol Diglycidyl Ether
2425-79-8
Request info
Butylated Hydroxytoluene
128-37-0
Request info
Butylene Carbonate
4437-85-8
Request info
Butyric Acid
107-92-6
Request info
C8-C10 Methyl Ester
67762-39-4
Request info
Calcium Acetylacetonate
19372-44-2
Request info
Calcium Cyanamide
156-62-7
Request info
Calcium Formate
544-17-2
Request info
Calcium Nitrate Anhydrous
10124-37-5
Request info
Carboxymethyl Cellulose
9000-11-7
Request info
Casein
9000-71-9
Request info
Chloromethylisothiazolinone
26172-55-4
Request info
Chloropicrin
76-06-2
Request info
Choline Chloride
67-48-1
Request info
Citric Acid Anhydrous
77-92-9

Agriculture & Animal Care

,

CASE - Coatings, Adhesives, Sealants & Elastomers

,

Chemical & Materials Manufacturing

,

Construction & Building Materials

,

Food & Beverage

,

HI&I - Household, Industrial & Institutional

,

Mining

,

Oil & Gas

,

Personal Care & Pharmaceutical

,

Pulp, Paper & Packaging

,

Surface Treatment - Fluids, Lubricants & Metalworking

,

Textiles

,

Water Treatment

Request info
Citric Acid Monohydrate
5949-29-1

Agriculture & Animal Care

,

CASE - Coatings, Adhesives, Sealants & Elastomers

,

Chemical & Materials Manufacturing

,

Construction & Building Materials

,

Food & Beverage

,

HI&I - Household, Industrial & Institutional

,

Mining

,

Oil & Gas

,

Personal Care & Pharmaceutical

,

Pulp, Paper & Packaging

,

Surface Treatment - Fluids, Lubricants & Metalworking

,

Textiles

,

Water Treatment

Request info
Cobalt Sulfate
10124-43-3
Request info
Copper Citrate
866-82-0
Request info
Copper Sulfate
7758-99-8
Request info
Cyanuric Chloride
108-77-0
Request info
Cyclohexylamine
108-91-8
Request info
D-Aspartic Acid
1783-96-6
Request info
D-Xylose
31178-70-8
Request info
Dextrose
50-99-7
Request info
Diammonium Phosphate
7783-28-0
Request info
Dibasic Ester
95481-62-2
Request info
Dibenzylamine
103-49-1

Agriculture & Animal Care

,

CASE - Coatings, Adhesives, Sealants & Elastomers

,

Chemical & Materials Manufacturing

,

HI&I - Household, Industrial & Institutional

,

Oil & Gas

,

Personal Care & Pharmaceutical

,

Pulp, Paper & Packaging

Request info
Dibutyl Maleate
105-76-0
Request info
Dicyclohexylamine
101-83-7
Request info
Dicyclohexylcarbodiimide
538-75-0
Request info
Didecyl Dimethyl Ammonium Chloride
7173-51-5
Request info
Diethyl Maleate
141-05-9
Request info
Diethyl Phosphite
762-04-9
Request info
Diisopropanolamine
110-97-4

Agriculture & Animal Care

,

CASE - Coatings, Adhesives, Sealants & Elastomers

,

Chemical & Materials Manufacturing

,

Food & Beverage

,

HI&I - Household, Industrial & Institutional

,

Oil & Gas

,

Personal Care & Pharmaceutical

,

Surface Treatment - Fluids, Lubricants & Metalworking

Request info
Dimethyl Adipate
627-93-0
Request info
Dimethyl Disulfide
624-92-0
Request info
Dimethyl Phosphite
868-85-9
Request info
Dimethyl Sulfoxide
67-68-5
Request info
Dimethylacetamide
127-19-5
Request info
Dimethylaminoethoxyethanol
1704-62-7
Request info
Dimethylaminoethyl Methacrylate
2867-47-2
Request info
Dimethylbutyryl Chloride
5856-77-9
Request info
Dipotassium Phosphate
7758-11-4
Request info
Dipropylene Glycol Dibenzoate
27138-31-4
Request info
Dipropylene Glycol Monomethyl Ether
34590-94-8
Request info
Dipropylene Glycol n-Butyl Ether
29911-28-2

Agriculture & Animal Care

,

CASE - Coatings, Adhesives, Sealants & Elastomers

,

Chemical & Materials Manufacturing

,

HI&I - Household, Industrial & Institutional

,

Personal Care & Pharmaceutical

,

Surface Treatment - Fluids, Lubricants & Metalworking

,

Textiles

Request info
Disodium Phosphate
7558-79-4
Request info
DL-Alanine
302-72-7
Request info
DL-Methionine
59-51-8
Request info
Dodecanedioic Acid
693-23-2
Request info
Enramycin
11115-82-5
Request info
Epoxidized Soybean Oil
8013-07-8
Request info
Ethyl Acetate
141-78-6

Agriculture & Animal Care

,

CASE - Coatings, Adhesives, Sealants & Elastomers

,

Chemical & Materials Manufacturing

,

Construction & Building Materials

,

Electronics

,

Food & Beverage

,

HI&I - Household, Industrial & Institutional

,

Oil & Gas

,

Personal Care & Pharmaceutical

,

Pulp, Paper & Packaging

,

Surface Treatment - Fluids, Lubricants & Metalworking

,

Textiles

Request info
Ethyl Acetoacetate
141-97-9
Request info
Ethyl Bromide
74-96-4
Request info
Ethyl Bromoacetate
105-36-2
Request info
Ethyl Chloroacetate
105-39-5
Request info
Ethyl Vanillin
121-32-4
Request info
Ferrous Fumarate
141-01-5
Request info
Ferrous Sulfate Heptahydrate
7782-63-0
Request info
Formic Acid
64-18-6
Request info
Fumaric Acid
110-17-8

Agriculture & Animal Care

,

CASE - Coatings, Adhesives, Sealants & Elastomers

,

Chemical & Materials Manufacturing

,

Food & Beverage

,

Personal Care & Pharmaceutical

,

Pulp, Paper & Packaging

,

Surface Treatment - Fluids, Lubricants & Metalworking

,

Textiles

Request info
Furfural
98-01-1
Request info
Gibberellic Acid
77-06-5
Request info
Glycine
56-40-6
Request info
Glyoxal
107-22-2
Request info
Glyoxylic Acid
298-12-4
Request info
Guar Gum
9000-30-0
Request info
Hydroquinone
123-31-9
Request info
Isoparaffin Fluid
64742-48-9
Request info
Isopropyl Acetate
108-21-4
Request info
Isopropyl Bromide
75-26-3
Request info
L-Alanine
56-41-7
Request info
L-Arginine Hydrochloride
15595-35-4
Request info
L-Aspartic Acid
56-84-8
Request info
L-Carnitine
541-15-1
Request info
L-Cysteine
52-90-4
Request info
L-Glutamine
56-85-9
Request info
L-Isoleucine
73-32-5
Request info
L-Leucine
61-90-5
Request info
L-Lysine
56-87-1
Request info
L-Lysine Hydrochloride
657-27-2
Request info
L-Proline
147-85-3
Request info
L-Threonine
72-19-5
Request info
L-Tryptophan
73-22-3
Request info
L-Valine
72-18-4
Request info
Lactic Acid
50-21-5
Request info
m-Toluic Acid
99-04-7
Request info
Magnesium Oxide
1309-48-4
Request info
Magnesium Sulfate Heptahydrate
10034-99-8
Request info
Malic Acid
6915-15-7
Request info
Manganese Sulfate Monohydrate
10034-96-5
Request info
Mepiquat Chloride
24307-26-4
Request info
Methanesulfonic Acid
75-75-2

Agriculture & Animal Care

,

CASE - Coatings, Adhesives, Sealants & Elastomers

,

Chemical & Materials Manufacturing

,

Electronics

,

Food & Beverage

,

HI&I - Household, Industrial & Institutional

,

Personal Care & Pharmaceutical

,

Surface Treatment - Fluids, Lubricants & Metalworking

,

Textiles

Request info
Methanesulfonyl Chloride
124-63-0
Request info
Methyl Acetoacetate
105-45-3
Request info
Methyl Acrylate
96-33-3
Request info
Methyl Cyclohexane
108-87-2
Request info
Methyl Thioglycolate
2365-48-2
Request info
Methyltrimethoxysilane
1185-55-3
Request info
Monoammonium Phosphate
7722-76-1
Request info
Monocalcium Phosphate
7758-23-8
Request info
Monochloroacetic Acid
79-11-8
Request info
Monoisopropanolamine
78-96-6

Agriculture & Animal Care

,

CASE - Coatings, Adhesives, Sealants & Elastomers

,

Chemical & Materials Manufacturing

,

Electronics

,

HI&I - Household, Industrial & Institutional

,

Oil & Gas

,

Personal Care & Pharmaceutical

,

Surface Treatment - Fluids, Lubricants & Metalworking

Request info
Monopotassium Phosphate
7778-77-0
Request info
Monosodium Phosphate
7558-80-7
Request info
Morpholine
110-91-8
Request info
Myristyl Alcohol
112-72-1
Request info
N,N-Dimethylurea
96-31-1
Request info
N-(N-Butyl)thiophosphoric Triamide
94317-64-3
Request info
N-(Phosphonomethyl)iminodiacetic Acid Hydrate
5994-61-6
Request info
N-3-Ethyl Phenyl Methylamino Phenyl-2-Methylpropanamide
Mixture
Request info
n-Butyl Bromide
109-65-9
Request info
N-Butylbenzenesulfonamide
3622-84-2
Request info
N-Ethyl Pyrollidone
2687-91-4
Request info
N-Methyl Pyrrolidone
872-50-4
Request info
N-Octyl Pyrrolidone
2687-94-7

Agriculture & Animal Care

,

CASE - Coatings, Adhesives, Sealants & Elastomers

,

Chemical & Materials Manufacturing

,

Electronics

,

HI&I - Household, Industrial & Institutional

,

Personal Care & Pharmaceutical

,

Surface Treatment - Fluids, Lubricants & Metalworking

,

Textiles

Request info
N-Phosphonomethyliminodiacetic Acid
5994-61-6
Request info
N-Vinyl Pyrrolidone
88-12-0
Request info
Nitromethane
75-52-5
Request info
o-Chloro Benzaldehyde
89-98-5
Request info
Octyl Methoxycinnamate
5466-77-3
Request info
Orange Oil
97766-30-8
Request info
Oxybenzone
131-57-7
Request info
p-Aminophenol
123-30-8
Request info
P-N-Propylbenzaldehyde
28785-06-0
Request info
p-Toulene Sulfonic Acid Monohydrate
6192-52-5
Request info
Palmitic Acid
57-10-3
Request info
Para-Dichlorobenzene
106-46-7
Request info
Parachlorobenzotrifluoride
98-56-6
Request info
Pea Protein
-
Request info
Pentamethyldiethylenetriamine
3030-47-5
Request info
Pentamethyldipropylenetriamine
3855-32-1
Request info
Peracetic Acid
79-21-0
Request info
Phenothiazine
92-84-2
Request info
Phosphoric Acid
7664-38-2
Request info
Phosphorus Pentasulfide
1314-80-3
Request info
Phosphorus Pentoxide
1314-56-3

Agriculture & Animal Care

,

CASE - Coatings, Adhesives, Sealants & Elastomers

,

Chemical & Materials Manufacturing

,

HI&I - Household, Industrial & Institutional

,

Oil & Gas

,

Personal Care & Pharmaceutical

,

Surface Treatment - Fluids, Lubricants & Metalworking

,

Textiles

Request info
Photoinitiator DETX
82799-44-8
Request info
Polyvinyl Pyrrolidone
9003-39-8

Agriculture & Animal Care

,

CASE - Coatings, Adhesives, Sealants & Elastomers

,

Chemical & Materials Manufacturing

,

Construction & Building Materials

,

Electronics

,

HI&I - Household, Industrial & Institutional

,

Oil & Gas

,

Personal Care & Pharmaceutical

,

Pulp, Paper & Packaging

,

Surface Treatment - Fluids, Lubricants & Metalworking

,

Textiles

,

Water Treatment

Request info
Potassium Benzoate
582-25-2
Request info
Potassium Chloride
7447-40-7
Request info
Potassium Citrate
866-84-2
Request info
Potassium Lactate
996-31-6
Request info
Potassium Nitrate
7757-79-1
Request info
Potassium Sorbate
24634-61-5
Request info
Propargyl Butylcarbamate
76114-73-3
Request info
Propyl Gallate
121-79-9
Request info
Propylene Glycol
57-55-6

Agriculture & Animal Care

,

CASE - Coatings, Adhesives, Sealants & Elastomers

,

Chemical & Materials Manufacturing

,

Construction & Building Materials

,

Food & Beverage

,

HI&I - Household, Industrial & Institutional

,

Personal Care & Pharmaceutical

,

Surface Treatment - Fluids, Lubricants & Metalworking

,

Textiles

Request info
Propylene Glycol Methyl Ether Acetate
108-65-6
Request info
Propylene Glycol n-Butyl Ether
5131-66-8
Request info
Prussian Blue
25869-00-5
Request info
Quinoline
91-22-5
Request info
Salicylic Acid
69-72-7
Request info
Silica Gel
112926-00-8
Request info
Sodium Ascorbate
134-03-2
Request info
Sodium Benzoate
532-32-1
Request info
Sodium Carboxymethyl Cellulose
9004-32-4
Request info
Sodium Citrate
68-04-2
Request info
Sodium Dimethyldithiocarbamate
128-04-1
Request info
Sodium Erythorbate
6381-77-7
Request info
Sodium Hydrosulfide
16721-80-5

Agriculture & Animal Care

,

CASE - Coatings, Adhesives, Sealants & Elastomers

,

Chemical & Materials Manufacturing

,

Construction & Building Materials

,

HI&I - Household, Industrial & Institutional

,

Mining

,

Oil & Gas

,

Pulp, Paper & Packaging

,

Surface Treatment - Fluids, Lubricants & Metalworking

,

Textiles

Request info
Sodium Hypophosphite Monohydrate
10039-56-2

Agriculture & Animal Care

,

CASE - Coatings, Adhesives, Sealants & Elastomers

,

Chemical & Materials Manufacturing

,

Construction & Building Materials

,

Electronics

,

Food & Beverage

,

Personal Care & Pharmaceutical

,

Surface Treatment - Fluids, Lubricants & Metalworking

,

Textiles

,

Water Treatment

Request info
Sodium Saccharin
128-44-9
Request info
Sodium Salicylate
54-21-7
Request info
Sodium Tripolyphosphate
7758-29-4
Request info
Sodium Vinyl Sulfonate
3039-83-6

Agriculture & Animal Care

,

CASE - Coatings, Adhesives, Sealants & Elastomers

,

Chemical & Materials Manufacturing

,

Oil & Gas

,

Pulp, Paper & Packaging

,

Surface Treatment - Fluids, Lubricants & Metalworking

,

Textiles

,

Water Treatment

Request info
Sorbic Acid
110-44-1
Request info
Sorbitol
50-70-4
Request info
Soy Lecithin
8002-43-5
Request info
Succinic Acid
110-15-6
Request info
Tapioca Starch
9005-25-8
Request info
Taurine
107-35-7
Request info
Tert-Butyl Acetate
540-88-5
Request info
Tert-Butylamine
75-64-9
Request info
Tetrabutylammonium Bromide
1643-19-2
Request info
Thioglycolic Acid
68-11-1
Request info
Titanium Isopropoxide
546-68-9
Request info
Titanium Tetraisopropanolate
546-68-9
Request info
Tricalcium Phosphate
7758-87-4
Request info
Triclopyr Butoxyethyl Ester
64700-56-7
Request info
Triethyl Orthoformate
122-51-0
Request info
Triethyl Phosphite
122-52-1
Request info
Triethylene Glycol Monomethyl Ether
112-35-6
Request info
Triflic Acid
1493-13-6
Request info
Triflic Anhydride
358-23-6
Request info
Trifluoroacetic Anhydride
407-25-0
Request info
Trimethyl Orthoformate
149-73-5
Request info
Trimethylamineoethylethanolamine
2212-32-0
Request info
Trimethylortho Acetate
1445-45-0
Request info
Trimethylsilyl Trifluoromethanesulfonate
27607-77-8
Request info
Trisodium Phosphate Dodecahydrate
10101-89-0
Request info
Vitamin E Acetate
7695-91-2
Request info
Vitamin-C 35 Monophosphate
Mixture
Request info
Xanthan Gum
11138-66-2
Request info
Xylitol
87-99-0
Request info
Zinc Sulfate
7733-02-0
Request info