Personal Care & Pharmaceutical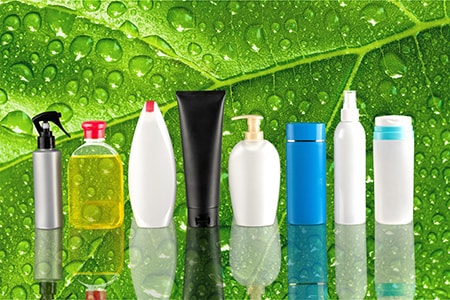 As a supplier and distributor of personal care and cosmetics chemicals, Wego partners with the world's leading manufacturers to bring our customers a range of commodity and specialty products for the personal care and cosmetics industries. Personal care and cosmetics providers rely on supply partners like Wego for raw materials. Chemicals for these industries supplied by Wego are reliably high quality. Wego's long-standing relationships and chemical industry knowledge make us a reliable supplier for personal care and cosmetics manufacturers around the world.

Wego's products include but are not limited to: acids, acrylates, alcohols, amines, glycols, oils, pigments, polymers, solvents, surfactants and other additives. Wego always ensures our supply of products meet the highest standards in production, quality, safety and service.
Chemicals in the Personal Care & Pharmaceutical market
Name
CAS #
Markets
1,2,3,4-Tetrahydroquinoline
635-46-1
Request info
1,4-Cyclohexanedicarboxylic Acid
1076-97-7
Request info
1-Naphthol
90-15-3
Request info
1-Propanaminium, 3-amino-N-(carboxymethyl) -N,N-dimethyl-, N-coco acyl derivs.,inner salts
61789-40-0
Request info
12-Hydroxystearic Acid
106-14-9
Request info
2,2,2-Trifluoroethanol
75-89-8
Request info
2,2-Dimethylbutyric Acid
595-37-9
Request info
2-Acrylamido-2-Methyl Propane Sulfonic Acid Ammonium Salt
58374-69-9
Request info
2-Acrylamido-2-Methyl-1-Propanesulfonic Acid Sodium Salt Solution
5165-97-9
Request info
2-Butanol
78-92-2
Request info
2-Ethylhexanoic Acid
149-57-5
Request info
2-Methyl Quinoline
91-63-4
Request info
2-Methyl-5-Ethyl Pyridine
104-90-5
Request info
2-Methylimidazole
693-98-1
Request info
2-Phenoxyethanol
122-99-6
Request info
3-Phenyl-1-Propanol
122-97-4
Request info
4-Hydroxyacetophenone
99-93-4
Request info
4-Hydroxybenzaldehyde
123-08-0
Request info
4-Methylbenzophenone
134-84-9
Request info
Acesulfame Potassium
55589-62-3
Request info
Acetyl Acetone
123-54-6
Request info
Acetylsalicylic Acid
50-78-2
Request info
Acetyltributylcitrate
77-90-7
Request info
Allyl Chloride
107-05-1
Request info
Aluminum Nitrate
13473-90-0
Request info
Amino-2-Methyl-1-Propanol
124-68-5
Request info
Ammonium Benzoate
1863-63-4
Request info
Ammonium Bicarbonate
1066-33-7
Request info
Ammonium Chloride
12125-02-9
Request info
Ascorbic Acid
50-81-7
Request info
Aspartame
22839-47-0
Request info
B-Alanine
107-95-9
Request info
Barium Sulfate
7727-43-7
Request info
Beeswax
8012-89-3
Request info
Benzaldehyde
100-52-7
Request info
Benzalkonium Chloride
8001-54-5
Request info
Benzimidazole
51-17-2
Request info
Benzoic Acid
65-85-0
Request info
Benzoin
119-53-9
Request info
Benzophenone
119-61-9
Request info
Benzophenone-12
1846-05-6
Request info
Benzyl Acetate
140-11-4
Request info
Benzyl Alcohol
100-51-6
Request info
Benzyl Benzoate
120-51-4
Request info
Benzyl Chloride
100-44-7
Request info
Benzyldimethyl 2-1-Oxoallyl Oxy Ethyl Ammonium Chloride
46830-22-2
Request info
Benzyltrimethylammonium Chloride
56-93-9
Request info
Beta Cyclodextrin
7585-39-9
Request info
Betaine
107-43-7
Request info
Borax
1303-96-4
Request info
Branched Chain Amino Acid
-
Request info
Bromotrimethylsilane
2857-97-8
Request info
Butylated Hydroxyanisole
25013-16-5
Request info
Butylated Hydroxytoluene
128-37-0
Request info
Butyric Acid
107-92-6
Request info
C8-C10 Methyl Ester
67762-39-4
Request info
Caffeine
58-08-2
Request info
Calcium Acetylacetonate
19372-44-2
Request info
Calcium Ascorbate
5743-27-1
Request info
Camphor
76-22-2
Request info
Capric Acid
334-48-5
Request info
Caprylic Acid
124-07-2
Request info
Carboxymethyl Cellulose
9000-11-7
Request info
Casein
9000-71-9
Request info
Castor Oil
8001-79-4
Request info
Cetyl Alcohol
36653-82-4
Request info
Cetyl Bromide
112-82-3
Request info
Cetyl-Stearyl Alcohol
8038-54-8
Request info
Chloromethylisothiazolinone
26172-55-4
Request info
Chloroquine
54-05-7
Request info
Chlorosulfonic Acid
7790-94-5
Request info
Cholecalciferol
67-97-0
Request info
Choline Bitartrate
87-67-2
Request info
Citric Acid Anhydrous
77-92-9

Agriculture & Animal Care

,

CASE - Coatings, Adhesives, Sealants & Elastomers

,

Chemical & Materials Manufacturing

,

Construction & Building Materials

,

Food & Beverage

,

HI&I - Household, Industrial & Institutional

,

Mining

,

Oil & Gas

,

Personal Care & Pharmaceutical

,

Pulp, Paper & Packaging

,

Surface Treatment - Fluids, Lubricants & Metalworking

,

Textiles

,

Water Treatment

Request info
Citric Acid Monohydrate
5949-29-1

Agriculture & Animal Care

,

CASE - Coatings, Adhesives, Sealants & Elastomers

,

Chemical & Materials Manufacturing

,

Construction & Building Materials

,

Food & Beverage

,

HI&I - Household, Industrial & Institutional

,

Mining

,

Oil & Gas

,

Personal Care & Pharmaceutical

,

Pulp, Paper & Packaging

,

Surface Treatment - Fluids, Lubricants & Metalworking

,

Textiles

,

Water Treatment

Request info
Citrulline
372-75-8
Request info
Coconut Oil
8001-31-8
Request info
Copper Carbonate
12069-69-1
Request info
Crotonic Acid
107-93-7
Request info
Cyanuric Chloride
108-77-0
Request info
Cyclohexylamine
108-91-8
Request info
D-Aspartic Acid
1783-96-6
Request info
D-Glucosamine Sulfate
29031-19-4
Request info
D-Limonene
5989-27-5
Request info
Denatonium Benzoate
3734-33-6
Request info
Dextrose
50-99-7
Request info
Diacetone Acrylamide
2873-97-4
Request info
Dibenzylamine
103-49-1

Agriculture & Animal Care

,

CASE - Coatings, Adhesives, Sealants & Elastomers

,

Chemical & Materials Manufacturing

,

HI&I - Household, Industrial & Institutional

,

Oil & Gas

,

Personal Care & Pharmaceutical

,

Pulp, Paper & Packaging

Request info
Dibutyl Phthalate
84-74-2
Request info
Dicalcium Phosphate
7757-93-9
Request info
Dicapryl Adipate
108-63-4
Request info
Dicyclohexylcarbodiimide
538-75-0
Request info
Diethyl Maleate
141-05-9
Request info
Diethyl Phthalate
84-66-2
Request info
Diethylaminoethanol
100-37-8
Request info
Diethylene Glycol Monoethyl Ether
111-90-0
Request info
Diisopropanolamine
110-97-4

Agriculture & Animal Care

,

CASE - Coatings, Adhesives, Sealants & Elastomers

,

Chemical & Materials Manufacturing

,

Food & Beverage

,

HI&I - Household, Industrial & Institutional

,

Oil & Gas

,

Personal Care & Pharmaceutical

,

Surface Treatment - Fluids, Lubricants & Metalworking

Request info
Diisopropyl Adipate
6938-94-9
Request info
Dimethyl Formamide
68-12-2
Request info
Dimethyl Malonate
108-59-8
Request info
Dimethyl Sulfoxide
67-68-5
Request info
Dimethylacetamide
127-19-5
Request info
Dimethylbutyryl Chloride
5856-77-9
Request info
Dimethylbutyryl-S-Methyl Mercaptopropionate
938063-63-9
Request info
Dimethylethanolamine
108-01-0
Request info
Dioctyl Adipate
123-79-5
Request info
Dioctyl Phthalate
117-84-0
Request info
Dioxane Anhydous
123-91-1
Request info
Dipentaerythritol
126-58-9
Request info
Dipropylene Glycol n-Butyl Ether
29911-28-2

Agriculture & Animal Care

,

CASE - Coatings, Adhesives, Sealants & Elastomers

,

Chemical & Materials Manufacturing

,

HI&I - Household, Industrial & Institutional

,

Personal Care & Pharmaceutical

,

Surface Treatment - Fluids, Lubricants & Metalworking

,

Textiles

Request info
DL-Alanine
302-72-7
Request info
DL-Methionine
59-51-8
Request info
Dodecanedioic Acid
693-23-2
Request info
Dodecyltrimethylammonium Chloride
112-00-5
Request info
Erythorbic Acid
89-65-6
Request info
Ethyl 3,4-Dihydroxybenzoate
3943-89-3
Request info
Ethyl Acetate
141-78-6

Agriculture & Animal Care

,

CASE - Coatings, Adhesives, Sealants & Elastomers

,

Chemical & Materials Manufacturing

,

Construction & Building Materials

,

Electronics

,

Food & Beverage

,

HI&I - Household, Industrial & Institutional

,

Oil & Gas

,

Personal Care & Pharmaceutical

,

Pulp, Paper & Packaging

,

Surface Treatment - Fluids, Lubricants & Metalworking

,

Textiles

Request info
Ethyl Acetoacetate
141-97-9
Request info
Ethyl Acrylate
140-88-5
Request info
Ethyl Vanillin
121-32-4
Request info
Ethylhexylglycerin
70445-33-9
Request info
Ferric Ammonium Citrate
1185-57-5
Request info
Ferric Pyrophosphate
10058-44-3
Request info
Ferrous Fumarate
141-01-5
Request info
Folic Acid
59-30-3
Request info
Fructose
57-48-7
Request info
Fumaric Acid
110-17-8

Agriculture & Animal Care

,

CASE - Coatings, Adhesives, Sealants & Elastomers

,

Chemical & Materials Manufacturing

,

Food & Beverage

,

Personal Care & Pharmaceutical

,

Pulp, Paper & Packaging

,

Surface Treatment - Fluids, Lubricants & Metalworking

,

Textiles

Request info
Fumed Silica
112945-52-5
Request info
Furfural
98-01-1
Request info
Gallic Acid
149-91-7
Request info
Gelatin
9000-70-8
Request info
Glutaric Anhydride
108-55-4
Request info
Glycerine
56-81-5
Request info
Glyceryl Monostearate
31566-31-1
Request info
Glycine
56-40-6
Request info
Glycolic Acid
79-14-1
Request info
Glyoxal
107-22-2
Request info
Guanidine Carbonate
593-85-1
Request info
Heptanoic Acid
111-14-8
Request info
Hexafluoroisopropyl Methyl Ether
13171-18-1
Request info
Hexamethyldisiloxane
107-46-0
Request info
Hexyl Bromide
111-25-1
Request info
Hydrofluoric Acid
7664-39-3
Request info
Hydrogenated Castor Oil
8001-78-3
Request info
Hydroxybenzotriazole
80029-43-2
Request info
Hydroxypropyl-B-Cyclodextrin
128446-35-5
Request info
Hypophosphorous Acid
6303-21-5

CASE - Coatings, Adhesives, Sealants & Elastomers

,

Chemical & Materials Manufacturing

,

Electronics

,

Food & Beverage

,

HI&I - Household, Industrial & Institutional

,

Personal Care & Pharmaceutical

,

Surface Treatment - Fluids, Lubricants & Metalworking

,

Textiles

,

Water Treatment

Request info
Isatoic Anhydride
118-48-9
Request info
Isobutyric Acid
79-31-2
Request info
Isopropyl Acetate
108-21-4
Request info
Isopropyl Alcohol
67-63-0
Request info
Isopropyl Myristate
110-27-0
Request info
Isopropyl Palmitate
142-91-6
Request info
Isoquinoline
119-65-3
Request info
L-Alanine
56-41-7
Request info
L-Arginine Hydrochloride
15595-35-4
Request info
L-Aspartic Acid
56-84-8
Request info
L-Carnitine
541-15-1
Request info
L-Cysteine
52-90-4
Request info
L-Cysteine Hydrochloride Monohydrate
7048-04-6
Request info
L-Glutamine
56-85-9
Request info
L-Isoleucine
73-32-5
Request info
L-Leucine
61-90-5
Request info
L-Lysine
56-87-1
Request info
L-Lysine Hydrochloride
657-27-2
Request info
L-Proline
147-85-3
Request info
L-Threonine
72-19-5
Request info
L-Tryptophan
73-22-3
Request info
L-Tyrosine
60-18-4
Request info
L-Valine
72-18-4
Request info
Lactose
63-42-3
Request info
Lauric Acid
143-07-7
Request info
Lauryl Myristyl Alcohol
68855-56-1
Request info
Lithium Citrate
919-16-4
Request info
Magnesium Carbonate
546-93-0
Request info
Magnesium Citrate
3344-18-1
Request info
Magnesium Oxide
1309-48-4
Request info
Magnesium Sulfate Heptahydrate
10034-99-8
Request info
Maleic Acid
110-16-7
Request info
Malic Acid
6915-15-7
Request info
Maltitol
585-88-6
Request info
Maltodextrin
9050-36-6
Request info
Manganese Sulfate Monohydrate
10034-96-5
Request info
Medium Chain Triglyceride
73398-61-5
Request info
Menthol
89-78-1
Request info
Methanesulfonic Acid
75-75-2

Agriculture & Animal Care

,

CASE - Coatings, Adhesives, Sealants & Elastomers

,

Chemical & Materials Manufacturing

,

Electronics

,

Food & Beverage

,

HI&I - Household, Industrial & Institutional

,

Personal Care & Pharmaceutical

,

Surface Treatment - Fluids, Lubricants & Metalworking

,

Textiles

Request info
Methanesulfonyl Chloride
124-63-0
Request info
Methyl Acetoacetate
105-45-3
Request info
Methyl Acrylate
96-33-3
Request info
Methyl Benzoate
93-58-3
Request info
Methyl Palmitate
112-39-0
Request info
Methyl Salicylate
119-36-8
Request info
Methylguanidoacetic acid
6020-87-7
Request info
Micro Crystalline Cellulose
Mixture
Request info
Monochloroacetic Acid
79-11-8
Request info
Monoisopropanolamine
78-96-6

Agriculture & Animal Care

,

CASE - Coatings, Adhesives, Sealants & Elastomers

,

Chemical & Materials Manufacturing

,

Electronics

,

HI&I - Household, Industrial & Institutional

,

Oil & Gas

,

Personal Care & Pharmaceutical

,

Surface Treatment - Fluids, Lubricants & Metalworking

Request info
Monosodium Glutamate
142-47-2
Request info
Myristic Acid
544-63-8
Request info
Myristyl Alcohol
112-72-1
Request info
N,N-Dimethylurea
96-31-1
Request info
N-(Phosphonomethyl)iminodiacetic Acid Hydrate
5994-61-6
Request info
N-Acetyl L-Tyrosine
537-55-3
Request info
N-Butyl Oleate
142-77-8
Request info
N-Butylbenzenesulfonamide
3622-84-2
Request info
N-Ethyl Pyrollidone
2687-91-4
Request info
N-Methyl Pyrrolidone
872-50-4
Request info
N-Octyl Pyrrolidone
2687-94-7

Agriculture & Animal Care

,

CASE - Coatings, Adhesives, Sealants & Elastomers

,

Chemical & Materials Manufacturing

,

Electronics

,

HI&I - Household, Industrial & Institutional

,

Personal Care & Pharmaceutical

,

Surface Treatment - Fluids, Lubricants & Metalworking

,

Textiles

Request info
N-Propanol
71-23-8
Request info
Niacin
59-67-6
Request info
Niacinamide
98-92-0
Request info
Nitromethane
75-52-5
Request info
o-Chloro Benzaldehyde
89-98-5
Request info
Octadecanedioic Acid
871-70-5
Request info
Octyl Methoxycinnamate
5466-77-3
Request info
Oleic Acid
112-80-1
Request info
Oxybenzone
131-57-7
Request info
p-Aminophenol
123-30-8
Request info
p-Tert Butyl Phenol
98-54-4
Request info
Palladium (II) Acetate
3375-31-3
Request info
Palmitic Acid
57-10-3
Request info
Parachlorobenzotrifluoride
98-56-6
Request info
Paraffin Wax
8002-74-2
Request info
Pentadecanedioic Acid
1460-18-0
Request info
Petroleum Jelly
8009-03-8
Request info
Phenothiazine
92-84-2
Request info
Phosphorus Pentoxide
1314-56-3

Agriculture & Animal Care

,

CASE - Coatings, Adhesives, Sealants & Elastomers

,

Chemical & Materials Manufacturing

,

HI&I - Household, Industrial & Institutional

,

Oil & Gas

,

Personal Care & Pharmaceutical

,

Surface Treatment - Fluids, Lubricants & Metalworking

,

Textiles

Request info
Polydimethylsiloxane
63148-62-9
Request info
Polyethylene Glycol
25322-68-3
Request info
Polyethylene Glycol 12 Glyceryl Laurate
51248-32-9
Request info
Polysorbate 80
9005-65-6
Request info
Polyvinyl Alcohol
9002-89-5

CASE - Coatings, Adhesives, Sealants & Elastomers

,

Chemical & Materials Manufacturing

,

Construction & Building Materials

,

Personal Care & Pharmaceutical

,

Pulp, Paper & Packaging

,

Surface Treatment - Fluids, Lubricants & Metalworking

,

Textiles

Request info
Polyvinyl Pyrrolidone
9003-39-8

Agriculture & Animal Care

,

CASE - Coatings, Adhesives, Sealants & Elastomers

,

Chemical & Materials Manufacturing

,

Construction & Building Materials

,

Electronics

,

HI&I - Household, Industrial & Institutional

,

Oil & Gas

,

Personal Care & Pharmaceutical

,

Pulp, Paper & Packaging

,

Surface Treatment - Fluids, Lubricants & Metalworking

,

Textiles

,

Water Treatment

Request info
Potassium Benzoate
582-25-2
Request info
Potassium Bromide
7758-02-3
Request info
Potassium Citrate
866-84-2
Request info
Potassium Iodide
7681-11-0
Request info
Potassium Sorbate
24634-61-5
Request info
Propionyl L-Carnitine Hydrochloride
119793-66-7
Request info
Propyl Gallate
121-79-9
Request info
Propylene Glycol
57-55-6

Agriculture & Animal Care

,

CASE - Coatings, Adhesives, Sealants & Elastomers

,

Chemical & Materials Manufacturing

,

Construction & Building Materials

,

Food & Beverage

,

HI&I - Household, Industrial & Institutional

,

Personal Care & Pharmaceutical

,

Surface Treatment - Fluids, Lubricants & Metalworking

,

Textiles

Request info
Pyridine
110-86-1
Request info
Rice Protein
Mixture
Request info
Salicylic Acid
69-72-7
Request info
Silicium Dioxide
7631-86-9
Request info
Sodium 3-Chloro-2-Hydroxypropane Sulfonate
126-83-0
Request info
Sodium Alginate
9005-38-3
Request info
Sodium Ascorbate
134-03-2
Request info
Sodium Benzoate
532-32-1
Request info
Sodium Carboxymethyl Cellulose
9004-32-4
Request info
Sodium Citrate
68-04-2
Request info
Sodium Fumarate
17013-01-3
Request info
Sodium Glycinate
6000-44-8
Request info
Sodium Hypophosphite Monohydrate
10039-56-2

Agriculture & Animal Care

,

CASE - Coatings, Adhesives, Sealants & Elastomers

,

Chemical & Materials Manufacturing

,

Construction & Building Materials

,

Electronics

,

Food & Beverage

,

Personal Care & Pharmaceutical

,

Surface Treatment - Fluids, Lubricants & Metalworking

,

Textiles

,

Water Treatment

Request info
Sodium Lactate
72-17-3
Request info
Sodium Monochloroacetate
3926-62-3

CASE - Coatings, Adhesives, Sealants & Elastomers

,

Chemical & Materials Manufacturing

,

Food & Beverage

,

HI&I - Household, Industrial & Institutional

,

Oil & Gas

,

Personal Care & Pharmaceutical

,

Pulp, Paper & Packaging

Request info
Sodium Perborate Monohydrate
10332-33-9

Chemical & Materials Manufacturing

,

Construction & Building Materials

,

HI&I - Household, Industrial & Institutional

,

Oil & Gas

,

Personal Care & Pharmaceutical

,

Pulp, Paper & Packaging

,

Surface Treatment - Fluids, Lubricants & Metalworking

,

Water Treatment

Request info
Sodium Saccharin
128-44-9
Request info
Sorbitol
50-70-4
Request info
Soy Lecithin
8002-43-5
Request info
Soy Oligosaccharide
10094-58-3
Request info
Soy Peptide
107761-42-2
Request info
Stannous Chloride Anhydrous
7772-99-8
Request info
Stannous Chloride Dihydrate
10025-69-1
Request info
Stearic Acid
57-11-4
Request info
Stearyl Alcohol
112-92-5
Request info
Strontium Chloride Anhydrous
10476-85-4
Request info
Succinic Acid
110-15-6
Request info
Succinic Anhydride
108-30-5
Request info
Sucralose
56038-13-2
Request info
Sucrose Benzoate
12738-64-6
Request info
Sunflower Lecithin
8002-43-5
Request info
Sunflower Seed Oil
8001-21-6
Request info
Taurine
107-35-7
Request info
Tert-Amyl Alcohol
75-85-4
Request info
Tert-Butanol
75-65-0
Request info
Tert-Butyl Hydroxycarbamate
36016-38-3
Request info
Tetrabutylammonium Bromide
1643-19-2
Request info
Tetrachlorophthalic Anhydride
117-08-8
Request info
Tetramethylguanidine
80-70-6
Request info
Thioglycolic Acid
68-11-1
Request info
Titanium Dioxide
13463-67-7
Request info
Tolyltriazole
29385-43-1
Request info
Triacetin
102-76-1
Request info
Triethyl Orthoformate
122-51-0
Request info
Triethyl Phosphite
122-52-1
Request info
Triflic Acid
1493-13-6
Request info
Triflic Anhydride
358-23-6
Request info
Triisopropanolamine
122-20-3
Request info
Trimellitic Anhydride
552-30-7
Request info
Trimethyl Orthoformate
149-73-5
Request info
Trimethylortho Acetate
1445-45-0
Request info
Triphenyl Phosphite
101-02-0
Request info
Tris(hydroxymethyl)aminomethane
77-86-1
Request info
Vanillin
121-33-5
Request info
Vinyl Neodecanoate
51000-52-3
Request info
Vitamin E Acetate
7695-91-2
Request info
Xanthan Gum
11138-66-2
Request info
Xylenol
1300-71-6
Request info
Xylitol
87-99-0
Request info
Zinc Carbonate
3486-35-9
Request info
Zinc Oxide
1314-13-2
Request info
Zirconium Carbonate
57219-64-4
Request info
Zirconium Oxychloride
7699-43-6
Request info