Surface Treatment - Fluids, Lubricants & Metalworking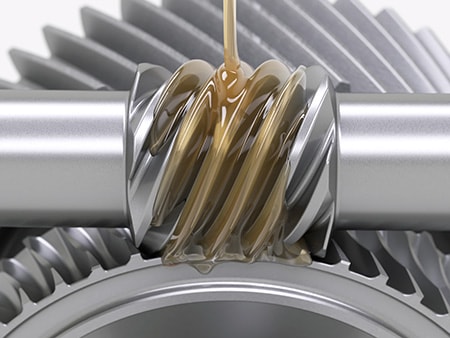 Wego Chemical Group is a global importer, supplier and distributor of lubricant and grease chemicals. Wego has established long-standing partnerships with manufacturers of products with applications and uses in the lubricant and grease industry. Our strong worldwide network establishes Wego as a premier supplier for lubricant and grease products around the world.

With decades of experience in sourcing and logistics management, Wego provides companies in need of lubricant and grease chemicals with value-added supply chain solutions. We source reliably high quality components and have the expertise and diligence to reliably and efficiently service our customers.


Chemicals in the Surface Treatment - Fluids, Lubricants & Metalworking market
Name
CAS #
Markets
1,1,1,2-Tetrafluoroethane
811-97-2
Request info
1,2,4-Trimethylbenzene
95-63-6
Request info
1,2-Dimethylimidazole
1739-84-0
Request info
1,3,5-Trimethylbenzene
108-67-8
Request info
1,3-Dioxolane
646-06-0
Request info
1,3-Propanediol
504-63-2
Request info
1,4-Butanediol
110-63-4
Request info
12-Hydroxystearic Acid
106-14-9
Request info
2,2,4-Trimethyl-1,3-Pentanediol
144-19-4
Request info
2,2,4-Trimethyl-1,3-Pentanediol Monoisobutyrate
25265-77-4
Request info
2,4,6-Tris-(2,4,6-Tribromophenoxy)-1,3,5-Triazine
25713-60-4
Request info
2-Acrylamido-2-Methyl Propane Sulfonic Acid Ammonium Salt
58374-69-9
Request info
2-Ethylhexanoic Acid
149-57-5
Request info
2-Ethylhexyl Oleate
26399-02-0
Request info
2-Methyl-1,3-Propanediol
2163-42-0
Request info
2-Phenoxyethanol
122-99-6
Request info
3-(2-Aminomethylamino)propyltriethoxysilane
5089-72-5
Request info
3-2-2-Aminoethylamino(ethylamino)propyltrimethoxysilane
35141-30-1
Request info
3-Aminopropyltriethoxysilane
919-30-2
Request info
3-Aminopropyltrimethoxysilane
13822-56-5
Request info
3-Butenyltriethoxysilane
57813-67-9
Request info
3-Chloropropyltriethoxysilane
5089-70-3
Request info
3-Chloropropyltrimethoxysilane
2530-87-2
Request info
3-Glycidoxypropyltriethoxysilane
2602-34-8
Request info
3-Glycidoxypropyltrimethoxysilane
2530-83-8
Request info
3-Mercaptopropyltrimethoxysilane
4420-74-0
Request info
3-Methacryloxypropyltrimethoxysilane
2530-85-0
Request info
3-Ureidopropyltrimethoxysilane
23843-64-3
Request info
3-Ureidopropyltrimethoxysilane 50%
23779-32-0
Request info
4-Tert-Butylbenzoic Acid
98-73-7
Request info
Acetyl Acetone
123-54-6
Request info
Acetyltributylcitrate
77-90-7
Request info
Adipic Acid
124-04-9
Request info
Alcohol Isoamylique
123-51-3
Request info
Alkyl Benzene Calcium Sulfonate
26264-06-2
Request info
Aluminum Fluoride
7784-18-1
Request info
Aluminum Nitrate
13473-90-0
Request info
Amino-2-Methyl-1-Propanol
124-68-5
Request info
Aminoethylpiperazine
140-31-8
Request info
Aminopropylmethyldiethoxysilane
3179-76-8
Request info
Ammonium Benzoate
1863-63-4
Request info
Ammonium Bicarbonate
1066-33-7
Request info
Ammonium Bifluoride
1341-49-7
Request info
Ammonium Fluorosilicate
16919-19-0
Request info
Ammonium Persulfate
7727-54-0
Request info
Ammonium Thiocyanate
1762-95-4
Request info
Antimony Trioxide
1309-64-4
Request info
Azelaic Acid
123-99-9
Request info
Barium Carbonate
513-77-9
Request info
Barium Chloride
10361-37-2
Request info
Barium Chloride Dihydrate
10326-27-9
Request info
Barium Fluoride
7787-32-8
Request info
Barium Hydroxide Monohydrate
22326-55-2
Request info
Barium Hydroxide Octahydrate
12230-71-6
Request info
Barium Nitrate
10022-31-8
Request info
Benzoguanamine
91-76-9
Request info
Benzoic Acid
65-85-0
Request info
Benzonitrile
100-47-0
Request info
Benzotriazole
95-14-7
Request info
Benzyl Alcohol
100-51-6
Request info
Benzyldimethyl 2-1-Oxoallyl Oxy Ethyl Ammonium Chloride
46830-22-2
Request info
Benzyltrimethylammonium Chloride
56-93-9
Request info
Bis (2-Ethylhexyl) Adipate
103-23-1
Request info
Bis (Trimethoxysilylpropyl)amine
82985-35-1
Request info
Bis Hexamethylenetriaminepenta(Methylenephosphonic Acid)
34690-001
Request info
Bis-(3-triethyoxysilylpropyl)tetrasulfide
40372-72-3
Request info
Bisphenol S
80-09-1
Request info
Borax
1303-96-4
Request info
Borax Pentahydrate
12179-04-3
Request info
Bromoform
75-25-2
Request info
Butylene Carbonate
4437-85-8
Request info
Calcium Carbonate
471-34-1
Request info
Calcium Fluoride
7789-75-5
Request info
Calcium Magnesium Acetate
Mixture
Request info
Calcium Nitrite
13780-06-8
Request info
Calcium Stearate
1592-23-0
Request info
Calcium Sulfonate
Mixture
Request info
Caproic Acid
142-62-1
Request info
Carbon Disulfide
75-15-0
Request info
Chromic Acid
7738-94-5
Request info
Citric Acid Anhydrous
77-92-9

Agriculture & Animal Care

,

CASE - Coatings, Adhesives, Sealants & Elastomers

,

Chemical & Materials Manufacturing

,

Construction & Building Materials

,

Food & Beverage

,

HI&I - Household, Industrial & Institutional

,

Mining

,

Oil & Gas

,

Personal Care & Pharmaceutical

,

Pulp, Paper & Packaging

,

Surface Treatment - Fluids, Lubricants & Metalworking

,

Textiles

,

Water Treatment

Request info
Citric Acid Monohydrate
5949-29-1

Agriculture & Animal Care

,

CASE - Coatings, Adhesives, Sealants & Elastomers

,

Chemical & Materials Manufacturing

,

Construction & Building Materials

,

Food & Beverage

,

HI&I - Household, Industrial & Institutional

,

Mining

,

Oil & Gas

,

Personal Care & Pharmaceutical

,

Pulp, Paper & Packaging

,

Surface Treatment - Fluids, Lubricants & Metalworking

,

Textiles

,

Water Treatment

Request info
Coco Dimethyl Amine
84649-84-3
Request info
Cyclohexylamine
108-91-8
Request info
D-Aspartic Acid
1783-96-6
Request info
Decamethylcyclopentasiloxane
541-02-6
Request info
Denatonium Benzoate
3734-33-6
Request info
Dibasic Ester
95481-62-2
Request info
Dibutyl Carbonate
542-52-9
Request info
Dibutyl Maleate
105-76-0
Request info
Dibutyl Phosphite
1809-19-4
Request info
Dibutyl Phthalate
84-74-2
Request info
Dibutylamine
111-92-2
Request info
Dichloroethyl Ether
111-44-4
Request info
Dicyclohexylamine
101-83-7
Request info
Diethyl Carbonate
105-58-8
Request info
Diethylaminoethanol
100-37-8
Request info
Diethylene Glycol
111-46-6
Request info
Diethylene Glycol Monoethyl Ether
111-90-0
Request info
Diethylenetriamine Penta(methylene Phosphonic Acid) Heptasodium Salt
68155-78-2
Request info
Diethylhydroxylamine
3710-84-7
Request info
Diisodecyl Phthalate
26761-40-0
Request info
Diisononyl Phthalate
28553-12-0
Request info
Diisopropanolamine
110-97-4
Request info
Dimethyl Carbonate
616-38-6
Request info
Dimethyl Phosphite
868-85-9
Request info
Dimethyl Sulfoxide
67-68-5
Request info
Dimethyldicyane
6864-37-5
Request info
Dimethylethanolamine
108-01-0
Request info
Dioctyl Adipate
123-79-5
Request info
Dioctyl Sebacate
122-62-3
Request info
Dioxane Anhydous
123-91-1
Request info
Dipropylene Glycol Monomethyl Ether
34590-94-8
Request info
Dipropylene Glycol n-Butyl Ether
29911-28-2

Agriculture & Animal Care

,

CASE - Coatings, Adhesives, Sealants & Elastomers

,

Chemical & Materials Manufacturing

,

HI&I - Household, Industrial & Institutional

,

Personal Care & Pharmaceutical

,

Surface Treatment - Fluids, Lubricants & Metalworking

,

Textiles

Request info
Dipropylheptyl Phthalate
53306-54-0
Request info
Distillates (Petroleum) Hydrotreated Light
64742-47-8
Request info
Dodecanedioic Acid
693-23-2
Request info
Epoxidized Soybean Oil
8013-07-8
Request info
Ethyl 3-Ethoxypropionate
763-69-9
Request info
Ethyl Acetate
141-78-6

Agriculture & Animal Care

,

CASE - Coatings, Adhesives, Sealants & Elastomers

,

Chemical & Materials Manufacturing

,

Construction & Building Materials

,

Electronics

,

Food & Beverage

,

HI&I - Household, Industrial & Institutional

,

Oil & Gas

,

Personal Care & Pharmaceutical

,

Pulp, Paper & Packaging

,

Surface Treatment - Fluids, Lubricants & Metalworking

,

Textiles

Request info
Ethyl Benzene Chloride
1467-05-6
Request info
Ethyl Chloroacetate
105-39-5
Request info
Ethyl Methyl Carbonate
623-53-0
Request info
Ethylendiamine Tetra(methylenephosphonic Acid) Pentasodium Salt
7651-99-2
Request info
Ethylene Carbonate
96-49-1
Request info
Ethyltriacetoxysilane
17689-77-9
Request info
Ferric Ammonium Citrate
1185-57-5
Request info
Fumaric Acid
110-17-8

Agriculture & Animal Care

,

CASE - Coatings, Adhesives, Sealants & Elastomers

,

Chemical & Materials Manufacturing

,

Food & Beverage

,

Personal Care & Pharmaceutical

,

Pulp, Paper & Packaging

,

Surface Treatment - Fluids, Lubricants & Metalworking

,

Textiles

Request info
Glutaric Anhydride
108-55-4
Request info
Glyceryl Monostearate
31566-31-1
Request info
Glycidoxypropylmethyldiethoxysilane
2897-60-1
Request info
Glycine
56-40-6
Request info
Hexadecane
544-76-3
Request info
Hexadecanedioic Acid
505-54-4
Request info
Hexafluoroisopropyl Methyl Ether
13171-18-1
Request info
Hexamethyldisiloxane
107-46-0
Request info
Hydrogenated Castor Oil
8001-78-3
Request info
Hydrolyzed Polymaleic Anhydride
26099-09-2
Request info
Hypophosphorous Acid
6303-21-5

CASE - Coatings, Adhesives, Sealants & Elastomers

,

Chemical & Materials Manufacturing

,

Electronics

,

HI&I - Household, Industrial & Institutional

,

Personal Care & Pharmaceutical

,

Surface Treatment - Fluids, Lubricants & Metalworking

,

Textiles

,

Water Treatment

Request info
Isobutyltrimethoxysilane
17980-47-1
Request info
Isoparaffin Fluid
64742-48-9
Request info
Isopropyl Acetate
108-21-4
Request info
Isoquinoline
119-65-3
Request info
Lauryl Myristyl Alcohol
68855-56-1
Request info
Lithium Carbonate
554-13-2
Request info
Lithium Chloride
7447-41-8
Request info
Lithium Cryolite
13821-20-0
Request info
Lithium Hydroxide Monohydrate
1310-66-3
Request info
Lithium Nitrate
7790-69-4
Request info
Magnesium Oxide
1309-48-4
Request info
Maleic Anhydride
108-31-6
Request info
Methacryloxypropylmethyldimethoxysilane
14513-34-9
Request info
Methanesulfonic Acid
75-75-2

Agriculture & Animal Care

,

CASE - Coatings, Adhesives, Sealants & Elastomers

,

Chemical & Materials Manufacturing

,

Electronics

,

Food & Beverage

,

HI&I - Household, Industrial & Institutional

,

Personal Care & Pharmaceutical

,

Surface Treatment - Fluids, Lubricants & Metalworking

,

Textiles

Request info
Methyl Acetate
79-20-9
Request info
Methyl Benzoate
93-58-3
Request info
Methyl Cellulose
9004-67-5
Request info
Methyl Ethyl Ketone
78-93-3
Request info
Methyl Formate
107-31-3
Request info
Methyl Vinyl Cyclics
2554-06-5
Request info
Methylene Chloride
75-09-2
Request info
Methyltriacetoxysilane
4253-34-3
Request info
Methyltrichlorosilane
75-79-6
Request info
Methyltriethoxysilane
2031-67-6
Request info
Methyltrimethoxysilane
1185-55-3
Request info
Methyltris(Methylethylketoxime)silane
22984-54-9
Request info
Molybdenum Disulfide
1317-33-5
Request info
Molybdenum Trioxide
1313-27-5
Request info
Monoisopropanolamine
78-96-6

Agriculture & Animal Care

,

CASE - Coatings, Adhesives, Sealants & Elastomers

,

Chemical & Materials Manufacturing

,

Electronics

,

HI&I - Household, Industrial & Institutional

,

Oil & Gas

,

Personal Care & Pharmaceutical

,

Surface Treatment - Fluids, Lubricants & Metalworking

Request info
Morpholine
110-91-8
Request info
N-(2-Aminoethyl)-3-Aminopropyltrimethoxysilane
1760-24-3
Request info
n-Butyl Acetate
123-86-4
Request info
n-Butyl Bromide
109-65-9
Request info
N-Butylethanolamine
111-75-1
Request info
N-CADM Corrosion Inhibitor
Mixture
Request info
N-Ethyl Pyrollidone
2687-91-4
Request info
N-Methyl Pyrrolidone
872-50-4
Request info
N-Octyl Pyrrolidone
2687-94-7

Agriculture & Animal Care

,

CASE - Coatings, Adhesives, Sealants & Elastomers

,

Chemical & Materials Manufacturing

,

Electronics

,

HI&I - Household, Industrial & Institutional

,

Personal Care & Pharmaceutical

,

Surface Treatment - Fluids, Lubricants & Metalworking

,

Textiles

Request info
N-Propanol
71-23-8
Request info
N-Propylbromide
106-94-5
Request info
Neopentyl Glycol
126-30-7
Request info
Nitrobenzoic Acid
62-23-7
Request info
Nitromethane
75-52-5
Request info
Nonylphenol polyethylene glycol ether (NP-9)
9016-45-9
Request info
Octocrylene
6197-30-4
Request info
Octyltriethoxysilane
2943-75-1
Request info
Overbased Calcium Sulfonate
68783-96-0
Request info
Oxalic Acid
144-62-7
Request info
Parachlorobenzotrifluoride
98-56-6
Request info
Paraffin Wax
8002-74-2
Request info
Perchloroethylene
127-18-4
Request info
Phenyltriethoxysilane
780-69-8
Request info
Phenyltrimethoxysilane
2996-92-1
Request info
Phenyltris(methylethylketoxime)silane
34036-80-1
Request info
Phosphoric Acid
7664-38-2
Request info
Phosphorus Pentasulfide
1314-80-3
Request info
Phosphorus Pentoxide
1314-56-3

Agriculture & Animal Care

,

CASE - Coatings, Adhesives, Sealants & Elastomers

,

Chemical & Materials Manufacturing

,

HI&I - Household, Industrial & Institutional

,

Oil & Gas

,

Personal Care & Pharmaceutical

,

Surface Treatment - Fluids, Lubricants & Metalworking

,

Textiles

Request info
Photoinitiator TPO
75980-60-8
Request info
Photoinitiator TPO-L
84434-11-7
Request info
Polybutene
9003-27-4
Request info
Polydimethylsiloxane
63148-62-9
Request info
Polydimethylsiloxane Hydroxy Terminated
70131-67-8
Request info
Polyisobutylene Succinic Anhydride
67762-77-0
Request info
Polymethylhydrosiloxane
63148-57-2
Request info
Polyphosphoric Acid
8017-16-1

CASE - Coatings, Adhesives, Sealants & Elastomers

,

Chemical & Materials Manufacturing

,

Construction & Building Materials

,

HI&I - Household, Industrial & Institutional

,

Oil & Gas

,

Surface Treatment - Fluids, Lubricants & Metalworking

,

Textiles

Request info
Polyvinyl Alcohol
9002-89-5

CASE - Coatings, Adhesives, Sealants & Elastomers

,

Chemical & Materials Manufacturing

,

Construction & Building Materials

,

Personal Care & Pharmaceutical

,

Pulp, Paper & Packaging

,

Surface Treatment - Fluids, Lubricants & Metalworking

,

Textiles

Request info
Polyvinyl Pyrrolidone
9003-39-8

Agriculture & Animal Care

,

CASE - Coatings, Adhesives, Sealants & Elastomers

,

Chemical & Materials Manufacturing

,

Construction & Building Materials

,

Electronics

,

HI&I - Household, Industrial & Institutional

,

Oil & Gas

,

Personal Care & Pharmaceutical

,

Pulp, Paper & Packaging

,

Surface Treatment - Fluids, Lubricants & Metalworking

,

Textiles

,

Water Treatment

Request info
Potassium Bifluoride
7789-29-9
Request info
Potassium Bromide
7758-02-3
Request info
Potassium Ferricyanide
13746-66-2
Request info
Potassium Fluoborate
14075-53-7
Request info
Potassium Fluoride
7789-23-3
Request info
Potassium Fluotitanate
16919-27-0
Request info
Potassium Silicofluoride
16871-90-2
Request info
Potassium Stannate
12027-61-1
Request info
Potassium Tetraborate
12045-78-2
Request info
Propoxylated glycerol triamine
64852-22-8
Request info
Propylene Carbonate
108-32-7
Request info
Propylene Glycol
57-55-6

Agriculture & Animal Care

,

CASE - Coatings, Adhesives, Sealants & Elastomers

,

Chemical & Materials Manufacturing

,

Construction & Building Materials

,

Food & Beverage

,

HI&I - Household, Industrial & Institutional

,

Personal Care & Pharmaceutical

,

Surface Treatment - Fluids, Lubricants & Metalworking

,

Textiles

Request info
Propylene Glycol Methyl Ether Acetate
108-65-6
Request info
Propylene Glycol n-Butyl Ether
5131-66-8
Request info
Propyltriacetoxysilane
17865-07-5
Request info
Pyridine
110-86-1
Request info
Sebacic Acid
111-20-6
Request info
Silicium Dioxide
7631-86-9
Request info
Sodium Aluminum Sulfate
10102-71-3
Request info
Sodium Benzoate
532-32-1
Request info
Sodium Bifluoride
1333-83-1
Request info
Sodium Dimethyldithiocarbamate
128-04-1
Request info
Sodium Erythorbate
6381-77-7
Request info
Sodium Ferrocyanide Decahydrate
14434-22-1
Request info
Sodium Fluoride
7681-49-4
Request info
Sodium Gluconate
527-07-1
Request info
Sodium Hydrosulfide
16721-80-5

Agriculture & Animal Care

,

CASE - Coatings, Adhesives, Sealants & Elastomers

,

Chemical & Materials Manufacturing

,

Construction & Building Materials

,

HI&I - Household, Industrial & Institutional

,

Mining

,

Oil & Gas

,

Pulp, Paper & Packaging

,

Surface Treatment - Fluids, Lubricants & Metalworking

,

Textiles

Request info
Sodium Hypophosphite Monohydrate
10039-56-2

Agriculture & Animal Care

,

CASE - Coatings, Adhesives, Sealants & Elastomers

,

Chemical & Materials Manufacturing

,

Construction & Building Materials

,

Electronics

,

Food & Beverage

,

Personal Care & Pharmaceutical

,

Surface Treatment - Fluids, Lubricants & Metalworking

,

Textiles

,

Water Treatment

Request info
Sodium Nitrite
7632-00-0
Request info
Sodium Nitrobenzoate
827-95-2
Request info
Sodium Perborate Monohydrate
10332-33-9

Chemical & Materials Manufacturing

,

Construction & Building Materials

,

HI&I - Household, Industrial & Institutional

,

Oil & Gas

,

Personal Care & Pharmaceutical

,

Pulp, Paper & Packaging

,

Surface Treatment - Fluids, Lubricants & Metalworking

,

Water Treatment

Request info
Sodium Perborate Tetrahydrate
10486-00-7
Request info
Sodium Silicofluoride
16893-85-9
Request info
Sodium Stannate
12058-66-1
Request info
Sodium Sulfate Anhydrous
7757-82-6
Request info
Sodium Thiocyanate
540-72-7
Request info
Sodium Tolyltriazole
64665-57-2
Request info
Sodium Vinyl Sulfonate
3039-83-6

Agriculture & Animal Care

,

CASE - Coatings, Adhesives, Sealants & Elastomers

,

Chemical & Materials Manufacturing

,

Oil & Gas

,

Pulp, Paper & Packaging

,

Surface Treatment - Fluids, Lubricants & Metalworking

,

Textiles

,

Water Treatment

Request info
Soy Lecithin
8002-43-5
Request info
Stannous Chloride Anhydrous
7772-99-8
Request info
Stannous Chloride Dihydrate
10025-69-1
Request info
Stannous Flouborate
13814-97-6
Request info
Stannous Pyrophosphate
15578-26-4
Request info
Stannous Sulphate
7488-55-3
Request info
Stearic Acid
57-11-4
Request info
Strontium Carbonate
1633-05-2
Request info
Strontium Chloride Anhydrous
10476-85-4
Request info
Strontium Hydroxide
18480-07-4
Request info
Succinic Acid
110-15-6
Request info
Sulfonic Acid
85536-14-7
Request info
Synthetic Cryolite
15096-52-3
Request info
Tannic Acid
1401-55-4
Request info
Tert-Butyl Acetate
540-88-5
Request info
Tetra(methylethylketoxime)silane
34206-40-1
Request info
Tetradecane
629-59-4
Request info
Tetradecanedioic Acid
821-38-5
Request info
Tetraethoxysilane
78-10-4
Request info
Tetrahydrofuran
109-99-9
Request info
Tetrakis(hydroxymethyl)phosphonium Sulphate
55566-30-8

CASE - Coatings, Adhesives, Sealants & Elastomers

,

Chemical & Materials Manufacturing

,

Construction & Building Materials

,

Oil & Gas

,

Pulp, Paper & Packaging

,

Surface Treatment - Fluids, Lubricants & Metalworking

,

Textiles

,

Water Treatment

Request info
Tolyltriazole
29385-43-1
Request info
Trans-1,2-Dichloroethylene
156-60-5
Request info
Triacetin
102-76-1
Request info
Triazinetrisaminohexanoic Acid
80584-91-4
Request info
Tributyl Citrate
77-94-1
Request info
Trichloroethylene
79-01-6
Request info
Triethylene Glycol Monomethyl Ether
112-35-6
Request info
Triglycidyl Isocyanurate
2451-62-9
Request info
Triisopropanolamine
122-20-3
Request info
Trimellitic Anhydride
552-30-7
Request info
Trimethylolethane
77-85-0
Request info
Trimethylolpropane
77-99-6
Request info
Trimethylolpropane Trioleate
57675-44-2
Request info
Tripropylene Glycol Monomethyl Ether
25498-49-1
Request info
Undecanedioic Acid
1852-04-6
Request info
Vinyltriacetoxysilane
4130-08-9
Request info
Vinyltriethoxysilane
78-08-0
Request info
Vinyltrimethoxysilane
2768-02-7
Request info
Vinyltris(2-methoxyethoxy)silane
1067-53-4
Request info
Vinyltris(Methylethylketoxime)silane
2224-33-1
Request info
Wego-BLEND
Mixture
Request info
Xanthan Gum
11138-66-2
Request info
Xylenol
1300-71-6
Request info
Zinc Chloride
7646-85-7
Request info
Zinc dialkyldithiophosphates
85940-28-9
Request info
Zinc Fluoride
7783-49-5
Request info
Zinc Oxide
1314-13-2
Request info
Zirconium Oxide
1314-23-4
Request info
Zirconium Oxychloride
7699-43-6
Request info