Construction & Building Materials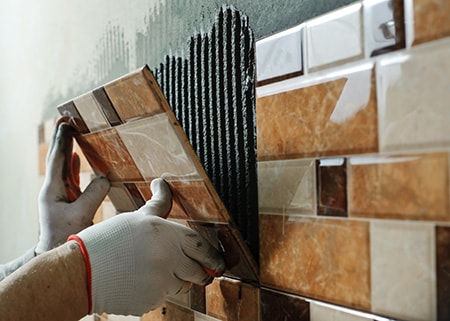 As a supplier and distributor of construction chemicals, Wego partners with the world's leading manufacturers to bring our customers a range of commodity and specialty products for the construction materials industry. Construction material manufacturers rely on supply partners like Wego for raw materials.

Wego's products include but are not limited to: acids, acrylates, alcohols, amines, glycols, oils, pigments, polymers, solvents, surfactants and other additives. Wego always ensures our supply of products meet the highest standards in production, quality, safety and service.
Chemicals in the Construction & Building Materials market
Name
CAS #
Markets
Polyethylene Glycol Monomethyl Ether
9004-74-4
Request info
1,1,1,2-Tetrafluoroethane
811-97-2
Request info
1,1,1,3,3-Pentafluoropropane
460-73-1
Request info
1,1-Difluoroethane
75-37-6
Request info
1,2,3,4-Tetrahydroquinoline
635-46-1
Request info
1,3,5,7-Tetravinyl-1,3,5,7-Tetramethylcyclotetrasiloxane
2554-06-5
Request info
1,3-Dibromo-5,5-Dimethylhydantoin
77-48-5
Request info
2,4,6-Tris(dimethylaminomethyl) Phenol
90-72-2
Request info
2,4,6-Tris-(2,4,6-Tribromophenoxy)-1,3,5-Triazine
25713-60-4
Request info
2-Acrylamido-2-Methyl-1-Propanesulfonic Acid Sodium Salt Solution
5165-97-9
Request info
2-Acrylamido-2-Methylpropane Sulphonic Acid
15214-89-8
Request info
3-(2-Aminomethylamino)propyltriethoxysilane
5089-72-5
Request info
3-2-2-Aminoethylamino(ethylamino)propyltrimethoxysilane
35141-30-1
Request info
3-Aminopropyltriethoxysilane
919-30-2
Request info
3-Aminopropyltrimethoxysilane
13822-56-5
Request info
3-Butenyltriethoxysilane
57813-67-9
Request info
3-Chloropropyltriethoxysilane
5089-70-3
Request info
3-Chloropropyltrimethoxysilane
2530-87-2
Request info
3-Glycidoxypropyltriethoxysilane
2602-34-8
Request info
3-Glycidoxypropyltrimethoxysilane
2530-83-8
Request info
3-Mercaptopropyltriethoxysilane
14814-09-6
Request info
3-Mercaptopropyltrimethoxysilane
4420-74-0
Request info
3-Methacryloxypropyltrimethoxysilane
2530-85-0
Request info
3-Ureidopropyltrimethoxysilane
23843-64-3
Request info
3-Ureidopropyltrimethoxysilane 50%
23779-32-0
Request info
Acetyl Acetone
123-54-6
Request info
Aluminum Hydroxide Trihydrate
21645-51-2
Request info
Aluminum Hypophosphite
7784-22-7
Request info
Aminopropylmethyldiethoxysilane
3179-76-8
Request info
Ammonium Polyphosphate
68333-79-9
Request info
Antimony Trioxide
1309-64-4
Request info
Barium Sulfate
7727-43-7
Request info
Bis (Trimethoxysilylpropyl)amine
82985-35-1
Request info
Bis Hexamethylenetriaminepenta(Methylenephosphonic Acid)
34690-001
Request info
Bis-(3-triethyoxysilylpropyl)tetrasulfide
40372-72-3
Request info
Borax
1303-96-4
Request info
Borax Pentahydrate
12179-04-3
Request info
Butylene Carbonate
4437-85-8
Request info
Calcium Carbonate
471-34-1
Request info
Calcium Ligninsulfonate
8061-52-7
Request info
Calcium Nitrate Anhydrous
10124-37-5
Request info
Calcium Nitrate Tetrahydrate
13477-34-4
Request info
Calcium Nitrite
13780-06-8
Request info
Calcium Sulfate
7778-18-9
Request info
Cetyl Bromide
112-82-3
Request info
Cetyltrimethylammonium Bromide
57-09-0
Request info
Citric Acid Anhydrous
77-92-9

Agriculture & Animal Care

,

CASE - Coatings, Adhesives, Sealants & Elastomers

,

Chemical & Materials Manufacturing

,

Construction & Building Materials

,

Food & Beverage

,

HI&I - Household, Industrial & Institutional

,

Mining

,

Oil & Gas

,

Personal Care & Pharmaceutical

,

Pulp, Paper & Packaging

,

Surface Treatment - Fluids, Lubricants & Metalworking

,

Textiles

,

Water Treatment

Request info
Citric Acid Monohydrate
5949-29-1

Agriculture & Animal Care

,

CASE - Coatings, Adhesives, Sealants & Elastomers

,

Chemical & Materials Manufacturing

,

Construction & Building Materials

,

Food & Beverage

,

HI&I - Household, Industrial & Institutional

,

Mining

,

Oil & Gas

,

Personal Care & Pharmaceutical

,

Pulp, Paper & Packaging

,

Surface Treatment - Fluids, Lubricants & Metalworking

,

Textiles

,

Water Treatment

Request info
Decabromodiphenyl Ethane
84852-53-9
Request info
Decabromodiphenyl Oxide
1163-19-5
Request info
Decamethylcyclopentasiloxane
541-02-6
Request info
Diammonium Phosphate
7783-28-0
Request info
Dibromoneopentyl Glycol
3296-90-0
Request info
Dicyandiamide
461-58-5
Request info
Dicyclohexylamine
101-83-7
Request info
Diethylenetriaminopropyltrimethoxysilane
35141-30-1
Request info
Diethyltoluenediamine
68479-98-1
Request info
Dioctyl Maleate
2915-53-9
Request info
Dipentaerythritol
126-58-9
Request info
Distyrenated Phenol
61788-44-1
Request info
Dodecyltrimethylammonium Chloride
112-00-5
Request info
Ethyl Acetate
141-78-6

Agriculture & Animal Care

,

CASE - Coatings, Adhesives, Sealants & Elastomers

,

Chemical & Materials Manufacturing

,

Construction & Building Materials

,

Electronics

,

Food & Beverage

,

HI&I - Household, Industrial & Institutional

,

Oil & Gas

,

Personal Care & Pharmaceutical

,

Pulp, Paper & Packaging

,

Surface Treatment - Fluids, Lubricants & Metalworking

,

Textiles

Request info
Ethyl Bromide
74-96-4
Request info
Ethyl Bromoacetate
105-36-2
Request info
Ethyltriacetoxysilane
17689-77-9
Request info
Etocrylene
5232-99-5
Request info
Flame Retardant Brominated 6605
-
Request info
Flame Retardant HF-4
-
Request info
Flame Retardant HF-5
-
Request info
Gelatin
9000-70-8
Request info
Glyceryl Monostearate
31566-31-1
Request info
Glycidoxypropylmethyldiethoxysilane
2897-60-1
Request info
Glyoxal
107-22-2
Request info
Hexabromocyclododecane
25637-99-4
Request info
Hydrolyzed Polymaleic Anhydride
26099-09-2
Request info
Hydroxyethyl-Methyl Cellulose
9032-42-2
Request info
Hydroxypropyl Cellulose
9004-64-2
Request info
Hydroxypropyl Methylcellulose
9004-65-3
Request info
Isobutyltrimethoxysilane
17980-47-1
Request info
Isopropyl Bromide
75-26-3
Request info
Isopropylated Triphenyl Phosphate
68937-41-7
Request info
Lithium Chloride
7447-41-8
Request info
Lithium Nitrate
7790-69-4
Request info
Magnesium Hydroxide
1309-42-8
Request info
Magnesium Oxide
1309-48-4
Request info
Magnesium Silicofluoride
16949-65-8
Request info
Melamine Cyanurate
37640-57-6
Request info
Methacryloxypropylmethyldimethoxysilane
14513-34-9
Request info
Methyl 3-(3,5-Di-Tert-Butyl-4-Hydroxyphenyl) Propanoate
6386-38-5
Request info
Methyl Cellulose
9004-67-5
Request info
Methyl Chloride
74-87-3
Request info
Methyl Methacrylate
80-62-6
Request info
Methyl Vinyl Cyclics
2554-06-5
Request info
Methyltriacetoxysilane
4253-34-3
Request info
Methyltrichlorosilane
75-79-6
Request info
Methyltriethoxysilane
2031-67-6
Request info
Methyltrimethoxysilane
1185-55-3
Request info
Methyltris(Methylethylketoxime)silane
22984-54-9
Request info
Monoammonium Phosphate
7722-76-1
Request info
N,N-dimethylcyclohexylamine
98-94-2
Request info
N-(2-Aminoethyl)-3-Aminopropyltrimethoxysilane
1760-24-3
Request info
n-Butyl Acetate
123-86-4
Request info
n-Butyl Bromide
109-65-9
Request info
N-CADM Corrosion Inhibitor
Mixture
Request info
N-Propylbromide
106-94-5
Request info
Octyltriethoxysilane
2943-75-1
Request info
Parachlorobenzotrifluoride
98-56-6
Request info
Phenyltriethoxysilane
780-69-8
Request info
Phenyltrimethoxysilane
2996-92-1
Request info
Phenyltris(methylethylketoxime)silane
34036-80-1
Request info
Polycarboxylate
Mixture
Request info
Polydimethylsiloxane
63148-62-9
Request info
Polydimethylsiloxane Hydroxy Terminated
70131-67-8
Request info
Polymethylhydrosiloxane
63148-57-2
Request info
Polyphosphoric Acid
8017-16-1

CASE - Coatings, Adhesives, Sealants & Elastomers

,

Chemical & Materials Manufacturing

,

Construction & Building Materials

,

HI&I - Household, Industrial & Institutional

,

Oil & Gas

,

Surface Treatment - Fluids, Lubricants & Metalworking

,

Textiles

Request info
Polyvinyl Alcohol
9002-89-5

CASE - Coatings, Adhesives, Sealants & Elastomers

,

Chemical & Materials Manufacturing

,

Construction & Building Materials

,

Personal Care & Pharmaceutical

,

Pulp, Paper & Packaging

,

Surface Treatment - Fluids, Lubricants & Metalworking

,

Textiles

Request info
Polyvinyl Pyrrolidone
9003-39-8

Agriculture & Animal Care

,

CASE - Coatings, Adhesives, Sealants & Elastomers

,

Chemical & Materials Manufacturing

,

Construction & Building Materials

,

Electronics

,

HI&I - Household, Industrial & Institutional

,

Oil & Gas

,

Personal Care & Pharmaceutical

,

Pulp, Paper & Packaging

,

Surface Treatment - Fluids, Lubricants & Metalworking

,

Textiles

,

Water Treatment

Request info
Potassium Fluorozirconate
16923-95-8
Request info
Propylene Glycol
57-55-6

Agriculture & Animal Care

,

CASE - Coatings, Adhesives, Sealants & Elastomers

,

Chemical & Materials Manufacturing

,

Construction & Building Materials

,

Food & Beverage

,

HI&I - Household, Industrial & Institutional

,

Personal Care & Pharmaceutical

,

Surface Treatment - Fluids, Lubricants & Metalworking

,

Textiles

Request info
R-404A
Mixture
Request info
R-407A
Mixture
Request info
R-407C
Mixture
Request info
R410A
Mixture
Request info
Resorcinol Bis(diphenyl Phosphate)
57583-54-7
Request info
Sodium Aluminate
1302-42-7
Request info
Sodium Benzoate
532-32-1
Request info
Sodium Ferrocyanide Decahydrate
14434-22-1
Request info
Sodium Gluconate
527-07-1
Request info
Sodium Glycinate
6000-44-8
Request info
Sodium Hydrosulfide
16721-80-5

Agriculture & Animal Care

,

CASE - Coatings, Adhesives, Sealants & Elastomers

,

Chemical & Materials Manufacturing

,

Construction & Building Materials

,

HI&I - Household, Industrial & Institutional

,

Mining

,

Oil & Gas

,

Pulp, Paper & Packaging

,

Surface Treatment - Fluids, Lubricants & Metalworking

,

Textiles

Request info
Sodium Hypophosphite Monohydrate
10039-56-2

Agriculture & Animal Care

,

CASE - Coatings, Adhesives, Sealants & Elastomers

,

Chemical & Materials Manufacturing

,

Construction & Building Materials

,

Electronics

,

Food & Beverage

,

Personal Care & Pharmaceutical

,

Surface Treatment - Fluids, Lubricants & Metalworking

,

Textiles

,

Water Treatment

Request info
Sodium Lignosulfonate
8061-51-6
Request info
Sodium Nitrite
7632-00-0
Request info
Sodium Oleate
143-19-1
Request info
Sodium Perborate Monohydrate
10332-33-9

Chemical & Materials Manufacturing

,

Construction & Building Materials

,

HI&I - Household, Industrial & Institutional

,

Oil & Gas

,

Personal Care & Pharmaceutical

,

Pulp, Paper & Packaging

,

Surface Treatment - Fluids, Lubricants & Metalworking

,

Water Treatment

Request info
Sodium Perborate Tetrahydrate
10486-00-7
Request info
Sodium Stannate
12058-66-1
Request info
Sodium Stearate
822-16-2
Request info
Sodium Tripolyphosphate
7758-29-4
Request info
Stearic Acid
57-11-4
Request info
Tetra(methylethylketoxime)silane
34206-40-1
Request info
Tetrabromobisphenol-A
79-94-7
Request info
Tetrabromophthalate Diol
77098-07-8
Request info
Tetrabromophthalic Anhydride
632-79-1
Request info
Tetrachlorophthalic Anhydride
117-08-8
Request info
Tetraethoxysilane
78-10-4
Request info
Tetrakis(hydroxymethyl)phosphonium Chloride
124-64-1
Request info
Tetrakis(hydroxymethyl)phosphonium Sulphate
55566-30-8

CASE - Coatings, Adhesives, Sealants & Elastomers

,

Chemical & Materials Manufacturing

,

Construction & Building Materials

,

Oil & Gas

,

Pulp, Paper & Packaging

,

Surface Treatment - Fluids, Lubricants & Metalworking

,

Textiles

,

Water Treatment

Request info
Tetramethylguanidine
80-70-6
Request info
Tetramethyliminobis-(propylamine)
6711-48-4
Request info
Tetramethyliminobispropylamine
6711-48-4
Request info
Tribromoneopentyl Alcohol
36483-57-5
Request info
Tributoxyethyl Phosphate
78-51-3
Request info
Tributyl Phosphate
126-73-8
Request info
Triethyl Phosphate
78-40-0
Request info
Triethylene glycol bis(3-tert-butyl-4-hydroxy-5-methylphenyl)propionate
36443-68-2
Request info
Triisobutyl Phosphate
126-71-6
Request info
Triisopropanolamine
122-20-3
Request info
Trimethylolpropane Trioleate
57675-44-2
Request info
Triphenyl Phosphate
115-86-6
Request info
Tripropylene Glycol Monomethyl Ether
25498-49-1
Request info
Tris (1,3-Dichloro 2-Propyl) Phosphate
13674-87-8
Request info
Tris (2-Chloroethyl) Phosphate
115-96-8
Request info
Tris (2-Chloroisopropyl) Phosphate
13674-84-5
Request info
Vinyltriacetoxysilane
4130-08-9
Request info
Vinyltriethoxysilane
78-08-0
Request info
Vinyltrimethoxysilane
2768-02-7
Request info
Vinyltris(2-methoxyethoxy)silane
1067-53-4
Request info
Vinyltris(Methylethylketoxime)silane
2224-33-1
Request info
Wego 93W Flame Retardant
32588-76-4
Request info
Wego Flame Retardant IP88011
97416-84-7
Request info
WM-1036
Mixture
Request info
WM-1070A
Mixture
Request info
WM-1070B
Mixture
Request info
WMZ-1 Mother Liquor
Mixture
Request info
Zinc Acetate
557-34-6
Request info
Zinc Carbonate
3486-35-9
Request info
Zinc Chloride
7646-85-7
Request info