All Products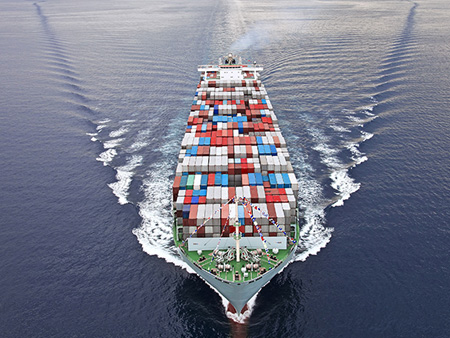 As an international importer, distributor and supplier of various commodity and specialty chemicals, Wego Chemical Group has a strong ability to service manufacturers and distributors with products across dozens of industries. With decades of experience in sourcing reliable chemical supply chains, Wego consistently finds steady and competitively priced sources for hundreds of commercial chemicals used.

Our list of products is constantly growing and diversifying as we seek to provide our customers with value in as many avenues as possible. Our strong worldwide network establishes Wego as a premier supplier for chemical products around the world.

Wego's products include but are not limited to: acids, acrylates, alcohols, amines, glycols, oils, pigments, polymers, solvents, surfactants and other additives. Wego always ensures our supply of products meet the highest standards in production, quality, safety and service.
All chemicals that Wego Chemical Group supplies
Name
CAS #
Markets
Polyethylene Glycol Monomethyl Ether
9004-74-4
Request info
1,1,1,2-Tetrafluoroethane
811-97-2
Request info
1,1,1,3,3-Pentafluoropropane
460-73-1
Request info
1,1,3,3-Hexamethyldisilazane
999-97-3
Request info
1,1,3,3-Tetramethyldisiloxane
3277-26-7
Request info
1,1-Difluoroethane
75-37-6
Request info
1,2,3,4-Tetrahydroquinoline
635-46-1
Request info
1,2,4-Trimethylbenzene
95-63-6
Request info
1,2-Dimethylimidazole
1739-84-0
Request info
1,3 Diphenyl Guanidine
102-06-7
Request info
1,3,5,7-Tetravinyl-1,3,5,7-Tetramethylcyclotetrasiloxane
2554-06-5
Request info
1,3,5-Trimethylbenzene
108-67-8
Request info
1,3,6-Hexanetricarbonitrile
1772-25-4
Request info
1,3-Dibromo-5,5-Dimethylhydantoin
77-48-5
Request info
1,3-Dioxolane
646-06-0
Request info
1,3-Propanediol
504-63-2
Request info
1,3:2,4-Bis-O-[(3,4-dimethylphenyl)methylene]-D-glucitol
135861-56-2
Request info
1,4-Butanediol
110-63-4
Request info
1,4-Cyclohexanedicarboxylic Acid
1076-97-7
Request info
1,4-Cyclohexanedimethanol
105-08-8
Request info
1,6-Hexamethylene Diacrylate
13048-33-4
Request info
1,6-Hexanediol
629-11-8
Request info
1-Bromo-3-Chloro-5,5-Dimethylhydantoin
16079-88-2
Request info
1-Hydroxyethylidene-1, 1-Diphosphonic Acid
2809-21-4
Request info
1-Methylethyl acetate
108-21-4
Request info
1-Naphthol
90-15-3
Request info
1-Naphthol-3,6-Disulfonic Acid Disodium Salt
20349-39-7
Request info
1-Propanaminium, 3-amino-N-(carboxymethyl) -N,N-dimethyl-, N-coco acyl derivs.,inner salts
61789-40-0
Request info
1-Vinylimidazole
1072-63-5
Request info
12-Hydroxystearic Acid
106-14-9
Request info
2,2,2-Trifluoroethanol
75-89-8
Request info
2,2,4-Trimethyl-1,3-Pentanediol
144-19-4
Request info
2,2,4-Trimethyl-1,3-Pentanediol Monoisobutyrate
25265-77-4
Request info
2,2-Dimethyl Butyrylchloride
5856-77-9
Request info
2,2-Dimethylbutyric Acid
595-37-9
Request info
2,3-Epoxypropyl Neodecanoate
26761-45-5
Request info
2,4,6-Tris(dimethylaminomethyl) Phenol
90-72-2
Request info
2,4,6-Tris-(2,4,6-Tribromophenoxy)-1,3,5-Triazine
25713-60-4
Request info
2,6-Dichloroaniline
608-31-1
Request info
2,6-Difluorobenzonitrile
1897-52-5
Request info
2-(2-Aminoethoxy)ethanol
929-06-6
Request info
2-Acrylamido-2-Methyl Propane Sulfonic Acid Ammonium Salt
58374-69-9
Request info
2-Acrylamido-2-Methyl-1-Propanesulfonic Acid Sodium Salt Solution
5165-97-9
Request info
2-Acrylamido-2-Methylpropane Sulphonic Acid
15214-89-8
Request info
2-Butanol
78-92-2
Request info
2-Chloronicotinic Acid
2942-59-8
Request info
2-Ethoxyethoxy Ethyl Acrylate
7328-17-8
Request info
2-Ethylanthraquinone
84-51-5
Request info
2-Ethylhexanoic Acid
149-57-5
Request info
2-Ethylhexanol
104-76-7
Request info
2-Ethylhexyl Acrylate
103-11-7
Request info
2-Ethylhexyl Glycidyl Ether
2461-15-6
Request info
2-Ethylhexyl Methacrylate
688-84-6
Request info
2-Ethylhexyl Oleate
26399-02-0
Request info
2-Ethylhexyl Sulfate
126-92-1
Request info
2-Hydroxyethyl Acrylate
818-61-1
Request info
2-Hydroxyethyl Methacrylate
868-77-9
Request info
2-Hydroxyethylethylene Urea
3699-54-5
Request info
2-Mercaptobenzothiazole
149-30-4
Request info
2-Methyl Quinoline
91-63-4
Request info
2-Methyl-1,3-Propanediol
2163-42-0
Request info
2-Methyl-4'-(methylthio)-2-morpholinopropiophenone
71868-10-5
Request info
2-Methyl-5-Ethyl Pyridine
104-90-5
Request info
2-Methylimidazole
693-98-1
Request info
2-methylpropyl acetate
110-19-0
Request info
2-Phenoxyethanol
122-99-6
Request info
2-Phenoxyethyl Acrylate
48145-04-6
Request info
2-Phenyl-2-Imidazoline
936-49-2
Request info
2-Phosphonobutane-1,2,4-Tricarboxylic Acid
37971-36-1
Request info
2-Propenoic Acid
110224-99-2
Request info
2-Propenoic acid, polymer with sodium phosphinate
71050-62-9
Request info
3,5-Dimethylpyrazole
67-51-6
Request info
3-(2-Aminomethylamino)propyltriethoxysilane
5089-72-5
Request info
3-2-2-Aminoethylamino(ethylamino)propyltrimethoxysilane
35141-30-1
Request info
3-Aminopropyltriethoxysilane
919-30-2
Request info
3-Aminopropyltrimethoxysilane
13822-56-5
Request info
3-Butenyltriethoxysilane
57813-67-9
Request info
3-Chloropropyltriethoxysilane
5089-70-3
Request info
3-Chloropropyltrimethoxysilane
2530-87-2
Request info
3-Cyclohexene-1-Carboxaldehyde
100-50-5
Request info
3-Glycidoxypropyltriethoxysilane
2602-34-8
Request info
3-Glycidoxypropyltrimethoxysilane
2530-83-8
Request info
3-Mercaptopropyltriethoxysilane
14814-09-6
Request info
3-Mercaptopropyltrimethoxysilane
4420-74-0
Request info
3-Mercaptospropyltrimethoxysilane
4420-74-0
Request info
3-Methacryloxypropyltrimethoxysilane
2530-85-0
Request info
3-Methacryloxypropyltrimethoxysilane
2530-85-0
Request info
3-Methyl-5-Pyrazolone
108-26-9
Request info
3-Nitrobenzenesulfonic Acid
98-47-5
Request info
3-Phenyl-1-Propanol
122-97-4
Request info
3-Ureidopropyltrimethoxysilane
23843-64-3
Request info
3-Ureidopropyltrimethoxysilane 50%
23779-32-0
Request info
4,4'-Methylenebis(cyclohexylamine)
1761-71-3
Request info
4-Bromo-1,8-Naphthalic Anhydride
81-86-7
Request info
4-hydroxy-4-methylpentan-2-one
123-86-4
Request info
4-Hydroxyacetophenone
99-93-4
Request info
4-Hydroxybenzaldehyde
123-08-0
Request info
4-Methylbenzophenone
134-84-9
Request info
4-Tert-Butylbenzoic Acid
98-73-7
Request info
Acacia Extract
8001-76-1
Request info
Acesulfame Potassium
55589-62-3
Request info
Acetic Acid
64-19-7
Request info
Aceto Nitrile
75-05-8
Request info
Acetyl Acetone
123-54-6
Request info
Acetylsalicylic Acid
50-78-2
Request info
Acetyltributylcitrate
77-90-7
Request info
Acrylamide
Mixture
Request info
Acrylic Acid
79-10-7
Request info
Adipic Acid
124-04-9
Request info
Adipic Acid Dihydrazide
1071-93-8
Request info
Agar Agar
9002-18-0
Request info
Alcohol Isoamylique
123-51-3
Request info
Alkyl (C8-10) Glycidyl Ether
68609-96-1
Request info
Alkyl Benzene Calcium Sulfonate
26264-06-2
Request info
Alkyl Melamine Formaldehyde
68036-97-5
Request info
Alkylsulfonic Acid Phenyl Ester
91082-17-6
Request info
Allyl Alcohol
107-18-6
Request info
Allyl Bromide
106-95-6
Request info
Allyl Chloride
107-05-1
Request info
Alpha-Methyl Styrene Dimer
6362-80-7
Request info
Aluminum Fluoride
7784-18-1
Request info
Aluminum Hydroxide Trihydrate
21645-51-2
Request info
Aluminum Hypophosphite
7784-22-7
Request info
Aluminum Nitrate
13473-90-0
Request info
Amino Phenol
123-30-8
Request info
Amino Trimethylene Phosphonic Acid
6419-19-8
Request info
Amino-2-Methyl-1-Propanol
124-68-5
Request info
Aminoethylpiperazine
140-31-8
Request info
Aminopropylmethyldiethoxysilane
3179-76-8
Request info
Ammonium Acetate
631-61-8
Request info
Ammonium Benzoate
1863-63-4
Request info
Ammonium Bicarbonate
1066-33-7
Request info
Ammonium Bifluoride
1341-49-7
Request info
Ammonium Chloride
12125-02-9
Request info
Ammonium Fluorosilicate
16919-19-0
Request info
Ammonium Formate
540-69-2
Request info
Ammonium Nitrate
6484-52-2
Request info
Ammonium Persulfate
7727-54-0
Request info
Ammonium Polyphosphate
68333-79-9
Request info
Ammonium Sulfate
7783-20-2
Request info
Ammonium Thiocyanate
1762-95-4
Request info
Anthracene
120-12-7
Request info
Anthraquinone
84-65-1
Request info
Antimony Trioxide
1309-64-4
Request info
Ascorbic Acid
50-81-7
Request info
Aspartame
22839-47-0
Request info
Azelaic Acid
123-99-9
Request info
B-Alanine
107-95-9
Request info
Barium Carbonate
513-77-9
Request info
Barium Chloride
10361-37-2
Request info
Barium Chloride Dihydrate
10326-27-9
Request info
Barium Fluoride
7787-32-8
Request info
Barium Hydroxide Anhydrous
17194-00-2
Request info
Barium Hydroxide Monohydrate
22326-55-2
Request info
Barium Hydroxide Octahydrate
12230-71-6
Request info
Barium Nitrate
10022-31-8
Request info
Barium Sulfate
7727-43-7
Request info
Beeswax
8012-89-3
Request info
Benzaldehyde
100-52-7
Request info
Benzalkonium Chloride
8001-54-5
Request info
Benzimidazole
51-17-2
Request info
Benzisothiazolinone
2634-33-5
Request info
Benzoguanamine
91-76-9
Request info
Benzoic Acid
65-85-0
Request info
Benzoin
119-53-9
Request info
Benzonitrile
100-47-0
Request info
Benzophenone
119-61-9
Request info
Benzophenone-12
1846-05-6
Request info
Benzotriazole
95-14-7
Request info
Benzyl Acetate
140-11-4
Request info
Benzyl Alcohol
100-51-6
Request info
Benzyl Benzoate
120-51-4
Request info
Benzyl Chloride
100-44-7
Request info
Benzyldimethyl 2-1-Oxoallyl Oxy Ethyl Ammonium Chloride
46830-22-2
Request info
Benzyltrimethylammonium Chloride
56-93-9
Request info
Beryllium Chloride
7787-47-5
Request info
Beryllium Oxide
1304-56-9
Request info
Beta Cyclodextrin
7585-39-9
Request info
Beta Methyl Cyclodextrin
128446-36-6
Request info
Beta Naphthol
135-19-3
Request info
Betaine
107-43-7
Request info
Bis (2-Ethylhexyl) Adipate
103-23-1
Request info
Bis (Trimethoxysilylpropyl)amine
82985-35-1
Request info
Bis Hexamethylenetriaminepenta(Methylenephosphonic Acid)
34690-001
Request info
Bis-(3-triethyoxysilylpropyl)tetrasulfide
40372-72-3
Request info
Bisphenol A
80-05-7
Request info
Bisphenol S
80-09-1
Request info
Blended Trimethylpropane Triacrylate, Tripropylene Glycol Diacrylate, Epoxy Acrylate
Mixture
Request info
Borax
1303-96-4
Request info
Borax Pentahydrate
12179-04-3
Request info
Boric Acid
10043-35-3
Request info
Branched Chain Amino Acid
-
Request info
Brassylic Acid
505-52-2
Request info
Bromoform
75-25-2
Request info
Bromotrimethylsilane
2857-97-8
Request info
Butanediol Diglycidyl Ether
2425-79-8
Request info
Butyl Acrylate
141-32-2
Request info
Butylated Hydroxyanisole
25013-16-5
Request info
Butylated Hydroxytoluene
128-37-0
Request info
Butylene Carbonate
4437-85-8
Request info
Butyric Acid
107-92-6
Request info
C8-C10 Methyl Ester
67762-39-4
Request info
Caffeine
58-08-2
Request info
Calcium Acetylacetonate
19372-44-2
Request info
Calcium Ascorbate
5743-27-1
Request info
Calcium Bromide
7789-41-5
Request info
Calcium Carbonate
471-34-1
Request info
Calcium Chloride
10043-52-4
Request info
Calcium Cyanamide
156-62-7
Request info
Calcium Fluoride
7789-75-5
Request info
Calcium Formate
544-17-2
Request info
Calcium Hydroxide
1305-62-0
Request info
Calcium Hypochlorite
7778-54-3
Request info
Calcium Ligninsulfonate
8061-52-7
Request info
Calcium Magnesium Acetate
Mixture
Request info
Calcium Nitrate Anhydrous
10124-37-5
Request info
Calcium Nitrate Tetrahydrate
13477-34-4
Request info
Calcium Nitrite
13780-06-8
Request info
Calcium Propionate
4075-81-4
Request info
Calcium Stearate
1592-23-0
Request info
Calcium Sulfate
7778-18-9
Request info
Calcium Sulfonate
Mixture
Request info
Camphor
76-22-2
Request info
Capric Acid
334-48-5
Request info
Caproic Acid
142-62-1
Request info
Caprylic Acid
124-07-2
Request info
Carbon Disulfide
75-15-0
Request info
Carboxymethyl Cellulose
9000-11-7
Request info
Carboxymethyl Starch
9057-06-1
Request info
Carboxymethyl Tamarind
68647-15-4
Request info
Carrageenan
9000-07-1
Request info
Casein
9000-71-9
Request info
Castor Oil
8001-79-4
Request info
Caustic Soda
1310-73-2
Request info
Cellulose Acetate Butyrate
9004-36-8
Request info
Cetyl Alcohol
36653-82-4
Request info
Cetyl Bromide
112-82-3
Request info
Cetyl-Stearyl Alcohol
8038-54-8
Request info
Cetyltrimethylammonium Bromide
57-09-0
Request info
Chloromethylisothiazolinone
26172-55-4
Request info
Chloropicrin
76-06-2
Request info
Chloroquine
54-05-7
Request info
Chlorosulfonic Acid
7790-94-5
Request info
Cholecalciferol
67-97-0
Request info
Choline Bitartrate
87-67-2
Request info
Choline Chloride
67-48-1
Request info
Chromic Acid
7738-94-5
Request info
Citric Acid Anhydrous
77-92-9

Agriculture & Animal Care

,

CASE - Coatings, Adhesives, Sealants & Elastomers

,

Chemical & Materials Manufacturing

,

Construction & Building Materials

,

Food & Beverage

,

HI&I - Household, Industrial & Institutional

,

Mining

,

Oil & Gas

,

Personal Care & Pharmaceutical

,

Pulp, Paper & Packaging

,

Surface Treatment - Fluids, Lubricants & Metalworking

,

Textiles

,

Water Treatment

Request info
Citric Acid Monohydrate
5949-29-1

Agriculture & Animal Care

,

CASE - Coatings, Adhesives, Sealants & Elastomers

,

Chemical & Materials Manufacturing

,

Construction & Building Materials

,

Food & Beverage

,

HI&I - Household, Industrial & Institutional

,

Mining

,

Oil & Gas

,

Personal Care & Pharmaceutical

,

Pulp, Paper & Packaging

,

Surface Treatment - Fluids, Lubricants & Metalworking

,

Textiles

,

Water Treatment

Request info
Citrulline
372-75-8
Request info
Cobalt Chloride
4646-79-9
Request info
Cobalt Sulfate
10124-43-3
Request info
Coco Dimethyl Amine
84649-84-3
Request info
Coconut Fatty Acid
61788-47-4
Request info
Coconut Oil
8001-31-8
Request info
Copper Carbonate
12069-69-1
Request info
Copper Citrate
866-82-0
Request info
Copper Oxychloride
1332-40-7
Request info
Copper Pyrophosphate
10102-90-6
Request info
Copper Sulfate
7758-99-8
Request info
Cream of Tartar
868-14-4
Request info
Crotonic Acid
107-93-7
Request info
Cyanuric Acid
108-80-5
Request info
Cyanuric Chloride
108-77-0
Request info
Cyclohexylamine
108-91-8
Request info
Cyclopentane
287-92-3
Request info
D-Aspartic Acid
1783-96-6
Request info
D-Gluconolactone
90-80-2
Request info
D-Glucosamine Sulfate
29031-19-4
Request info
D-Limonene
5989-27-5
Request info
D-Xylose
31178-70-8
Request info
Decabromodiphenyl Ethane
84852-53-9
Request info
Decabromodiphenyl Oxide
1163-19-5
Request info
Decamethylcyclopentasiloxane
541-02-6
Request info
Denatonium Benzoate
3734-33-6
Request info
Dextrose
50-99-7
Request info
Di(2-ethylhexyl) Maleate
142-16-5
Request info
Di-trimethylolpropane Tetraacrylate
94108-97-1
Request info
Diacetone Acrylamide
2873-97-4
Request info
Diallyl Maleate
999-21-3
Request info
Diallyl Phthalate
131-17-9
Request info
Diammonium Phosphate
7783-28-0
Request info
Dibasic Ester
95481-62-2
Request info
Dibenzylamine
103-49-1

Agriculture & Animal Care

,

CASE - Coatings, Adhesives, Sealants & Elastomers

,

Chemical & Materials Manufacturing

,

HI&I - Household, Industrial & Institutional

,

Oil & Gas

,

Personal Care & Pharmaceutical

,

Pulp, Paper & Packaging

Request info
Dibenzylhydroxylamine
621-07-8
Request info
Dibromoneopentyl Glycol
3296-90-0
Request info
Dibutyl Carbonate
542-52-9
Request info
Dibutyl Maleate
105-76-0
Request info
Dibutyl Phosphite
1809-19-4
Request info
Dibutyl Phthalate
84-74-2
Request info
Dibutylamine
111-92-2
Request info
Dibutylaminopropylamine
102-83-0
Request info
Dicalcium Phosphate
7757-93-9
Request info
Dicapryl Adipate
108-63-4
Request info
Dichloroethyl Ether
111-44-4
Request info
Dichloroisocyanuric Acid
2782-57-2
Request info
Dicumyl Peroxide
80-43-3
Request info
Dicyandiamide
461-58-5
Request info
Dicyclohexylamine
101-83-7
Request info
Dicyclohexylcarbodiimide
538-75-0
Request info
Dicyclopentadiene
77-73-6
Request info
Didecyl Dimethyl Ammonium Chloride
7173-51-5
Request info
Didecylamine
1120-49-6
Request info
Diethyl Carbonate
105-58-8
Request info
Diethyl Maleate
141-05-9
Request info
Diethyl Malonate
105-53-3
Request info
Diethyl Phosphite
762-04-9
Request info
Diethyl Phthalate
84-66-2
Request info
Diethyl Sulfate
64-67-5
Request info
Diethylaminoethanol
100-37-8
Request info
Diethylene Glycol
111-46-6
Request info
Diethylene Glycol Dibenzoate
120-55-8
Request info
Diethylene Glycol Monoethyl Ether
111-90-0
Request info
Diethylenetriamine
111-40-0
Request info
Diethylenetriamine Penta(methylene Phosphonic Acid) Heptasodium Salt
68155-78-2
Request info
Diethylenetriamine Pentanmethylene Phosphonic Acid
15827-60-8
Request info
Diethylenetriaminopropyltrimethoxysilane
35141-30-1
Request info
Diethylhydroxylamine
3710-84-7
Request info
Diethyltoluenediamine
68479-98-1
Request info
Diisodecyl Phthalate
26761-40-0
Request info
Diisononyl Phthalate
28553-12-0
Request info
Diisopropanolamine
110-97-4

Agriculture & Animal Care

,

CASE - Coatings, Adhesives, Sealants & Elastomers

,

Chemical & Materials Manufacturing

,

Food & Beverage

,

HI&I - Household, Industrial & Institutional

,

Oil & Gas

,

Personal Care & Pharmaceutical

,

Surface Treatment - Fluids, Lubricants & Metalworking

Request info
Diisopropyl Adipate
6938-94-9
Request info
Diisopropyl Ether
108-20-3
Request info
Dimethyl Adipate
627-93-0
Request info
Dimethyl Carbonate
616-38-6
Request info
Dimethyl Disulfide
624-92-0
Request info
Dimethyl Formamide
68-12-2
Request info
Dimethyl Malonate
108-59-8
Request info
Dimethyl Phosphite
868-85-9
Request info
Dimethyl Sulfoxide
67-68-5
Request info
Dimethyl Terephthalate
120-61-6
Request info
Dimethylacetamide
127-19-5
Request info
Dimethylaminoethoxyethanol
1704-62-7
Request info
Dimethylaminoethyl Methacrylate
2867-47-2
Request info
Dimethylbutyryl Chloride
5856-77-9
Request info
Dimethylbutyryl-S-Methyl Mercaptopropionate
938063-63-9
Request info
Dimethyldicyane
6864-37-5
Request info
Dimethylethanolamine
108-01-0
Request info
Dimethyltin Bisneodecanoate
68928-76-7
Request info
Dioctyl Adipate
123-79-5
Request info
Dioctyl Maleate
2915-53-9
Request info
Dioctyl Phthalate
117-84-0
Request info
Dioctyl Sebacate
122-62-3
Request info
Dioctyl Terephthalate
6422-86-2
Request info
Dioxane Anhydous
123-91-1
Request info
Dipentaerythritol
126-58-9
Request info
Dipentaerythritol Pentaacrylate
60506-81-2
Request info
Diphenyl Carbonate
102-09-0
Request info
Dipotassium Phosphate
7758-11-4
Request info
Dipropylene Glycol Dibenzoate
27138-31-4
Request info
Dipropylene Glycol Monomethyl Ether
34590-94-8
Request info
Dipropylene Glycol n-Butyl Ether
29911-28-2

Agriculture & Animal Care

,

CASE - Coatings, Adhesives, Sealants & Elastomers

,

Chemical & Materials Manufacturing

,

HI&I - Household, Industrial & Institutional

,

Personal Care & Pharmaceutical

,

Surface Treatment - Fluids, Lubricants & Metalworking

,

Textiles

Request info
Dipropylheptyl Phthalate
53306-54-0
Request info
Disodium Inosinate
4691-65-0
Request info
Disodium Phosphate
7558-79-4
Request info
Distillates (Petroleum) Hydrotreated Light
64742-47-8
Request info
Distyrenated Phenol
61788-44-1
Request info
DL-Alanine
302-72-7
Request info
DL-Methionine
59-51-8
Request info
Dodecanedioic Acid
693-23-2
Request info
Dodecyldimethylamine oxide
1643-20-5
Request info
Dodecyltrimethylammonium Chloride
112-00-5
Request info
ECOPROL H1000
345260-48-1
Request info
ECOPROL H2000
345260-48-2
Request info
Enramycin
11115-82-5
Request info
Epoxidized Soybean Oil
8013-07-8
Request info
Erythorbic Acid
89-65-6
Request info
Erythritol
149-32-6
Request info
Ethanol
64-17-5
Request info
Ethoxylated 1,6-Hexanediol Diacrylate
-
Request info
Ethoxylated Pentaerythritol Tetraacrylate
127312-13-4
Request info
Ethyl 3,4-Dihydroxybenzoate
3943-89-3
Request info
Ethyl 3-Ethoxypropionate
763-69-9
Request info
Ethyl Acetate
141-78-6

Agriculture & Animal Care

,

CASE - Coatings, Adhesives, Sealants & Elastomers

,

Chemical & Materials Manufacturing

,

Construction & Building Materials

,

Electronics

,

Food & Beverage

,

HI&I - Household, Industrial & Institutional

,

Oil & Gas

,

Personal Care & Pharmaceutical

,

Pulp, Paper & Packaging

,

Surface Treatment - Fluids, Lubricants & Metalworking

,

Textiles

Request info
Ethyl Acetoacetate
141-97-9
Request info
Ethyl Acrylate
140-88-5
Request info
Ethyl Benzene Chloride
1467-05-6
Request info
Ethyl Bromide
74-96-4
Request info
Ethyl Bromoacetate
105-36-2
Request info
Ethyl Chloroacetate
105-39-5
Request info
Ethyl Methyl Carbonate
623-53-0
Request info
Ethyl Vanillin
121-32-4
Request info
Ethylbenzyl Chloride
26968-58-1
Request info
Ethylendiamine Tetra(methylenephosphonic Acid) Pentasodium Salt
7651-99-2
Request info
Ethylene Carbonate
96-49-1
Request info
Ethylene Glycol Diacetate
111-55-7
Request info
Ethylene Glycol Dimethacrylate
97-90-5
Request info
Ethylenediaminetetraacetic acid
60-00-4
Request info
Ethylenediaminetetraacetic Acid Calcium Disodium Salt Hydrate
23411-34-9
Request info
Ethylenediaminetetraacetic Acid Disodium Salt Dihydrate
6381-92-6
Request info
Ethylenediaminetetraacetic Acid Disodium Zinc Salt Dihydrate
14025-21-9
Request info
Ethylenediaminetetraacetic Acid Manganese Disodium Salt Dihydrate
15375-84-5
Request info
Ethylenediaminetetraacetic Acid Tetrasodium Salt Dihydrate
10378-23-1
Request info
Ethylhexylglycerin
70445-33-9
Request info
Ethyltriacetoxysilane
17689-77-9
Request info
Etocrylene
5232-99-5
Request info
Ferric Ammonium Citrate
1185-57-5
Request info
Ferric Orthophosphate
10045-86-0
Request info
Ferric Pyrophosphate
10058-44-3
Request info
Ferrous Fumarate
141-01-5
Request info
Ferrous Sulfate Heptahydrate
7782-63-0
Request info
Flame Retardant Brominated 6605
-
Request info
Flame Retardant HF-4
-
Request info
Flame Retardant HF-5
-
Request info
Fluorosilicic Acid
16961-83-4
Request info
Folic Acid
59-30-3
Request info
Formic Acid
64-18-6
Request info
Fructose
57-48-7
Request info
Fumaric Acid
110-17-8

Agriculture & Animal Care

,

CASE - Coatings, Adhesives, Sealants & Elastomers

,

Chemical & Materials Manufacturing

,

Food & Beverage

,

Personal Care & Pharmaceutical

,

Pulp, Paper & Packaging

,

Surface Treatment - Fluids, Lubricants & Metalworking

,

Textiles

Request info
Fumed Silica
112945-52-5
Request info
Furfural
98-01-1
Request info
Furfuryl Alcohol
98-00-0
Request info
Gallic Acid
149-91-7
Request info
Gelatin
9000-70-8
Request info
Gellan Gum
71010-52-1
Request info
Gibberellic Acid
77-06-5
Request info
Gluconic Acid
526-95-4
Request info
Glutaraldehyde
111-30-8
Request info
Glutaric Acid
110-94-1
Request info
Glutaric Anhydride
108-55-4
Request info
Glycerine
56-81-5
Request info
Glyceryl Monostearate
31566-31-1
Request info
Glycidoxypropylmethyldiethoxysilane
2897-60-1
Request info
Glycine
56-40-6
Request info
Glycolic Acid
79-14-1
Request info
Glyoxal
107-22-2
Request info
Glyoxylic Acid
298-12-4
Request info
Graphite
7782-42-5
Request info
Guanidine Carbonate
593-85-1
Request info
Guanidine Nitrate
506-93-4
Request info
Guar Gum
9000-30-0
Request info
Gum Rosin
8050-09-7
Request info
HC55
54553-91-2
Request info
HC68
54553-90-1
Request info
Heptanoic Acid
111-14-8
Request info
Hexabromocyclododecane
25637-99-4
Request info
Hexadecane
544-76-3
Request info
Hexadecanedioic Acid
505-54-4
Request info
Hexadecyltrimethoxysilane
16415-12-6
Request info
Hexafluoroisopropyl Acrylate
2160-89-6
Request info
Hexafluoroisopropyl Methyl Ether
13171-18-1
Request info
Hexahydrophthalic Anhydride
85-42-7
Request info
Hexamethyldisiloxane
107-46-0
Request info
Hexamethylenetetramine
100-97-0
Request info
Hexyl Bromide
111-25-1
Request info
HL988
9003-49-0
Request info
Hydrobromic Acid
10035-10-6
Request info
Hydrocarbon Resin (C5-C9)
Mixture
Request info
Hydrofluoric Acid
7664-39-3
Request info
Hydrogenated Castor Oil
8001-78-3
Request info
Hydrogenated Terphenyl
61788-32-7
Request info
Hydrolyzed Polymaleic Anhydride
26099-09-2
Request info
Hydroquinone
123-31-9
Request info
Hydrotalcite
11097-59-9
Request info
Hydroxyalkyl Amide
6334-25-4
Request info
Hydroxybenzotriazole
80029-43-2
Request info
Hydroxyethyl Cellulose
9004-62-0
Request info
Hydroxyethyl-Methyl Cellulose
9032-42-2
Request info
Hydroxylamine
7803-49-8
Request info
Hydroxyphosphono-Acetic Acid
23783-26-8
Request info
Hydroxypropyl Cellulose
9004-64-2
Request info
Hydroxypropyl Methylcellulose
9004-65-3
Request info
Hydroxypropyl-B-Cyclodextrin
128446-35-5
Request info
Hypophosphorous Acid
6303-21-5

CASE - Coatings, Adhesives, Sealants & Elastomers

,

Chemical & Materials Manufacturing

,

Electronics

,

Food & Beverage

,

HI&I - Household, Industrial & Institutional

,

Personal Care & Pharmaceutical

,

Surface Treatment - Fluids, Lubricants & Metalworking

,

Textiles

,

Water Treatment

Request info
Indigo Blue
482-89-3
Request info
Isatoic Anhydride
118-48-9
Request info
Isoascorbic Acid
89-65-6
Request info
Isobornyl Acrylate
5888-33-5
Request info
Isobornyl Methacrylate
7534-94-3
Request info
Isobutyl Oleate
10024-47-2
Request info
Isobutyltrimethoxysilane
17980-47-1
Request info
Isobutyric Acid
79-31-2
Request info
Isoparaffin Fluid
64742-48-9
Request info
Isopropyl Acetate
108-21-4
Request info
Isopropyl Alcohol
67-63-0
Request info
Isopropyl Bromide
75-26-3
Request info
Isopropyl Ethyl Thionocarbamate
141-98-0
Request info
Isopropyl Myristate
110-27-0
Request info
Isopropyl Palmitate
142-91-6
Request info
Isopropylated Triphenyl Phosphate
68937-41-7
Request info
Isoquinoline
119-65-3
Request info
Itaconic Acid
97-65-4
Request info
L-Alanine
56-41-7
Request info
L-Arginine Hydrochloride
15595-35-4
Request info
L-Aspartic Acid
56-84-8
Request info
L-Carnitine
541-15-1
Request info
L-Cysteine
52-90-4
Request info
L-Cysteine Hydrochloride Monohydrate
7048-04-6
Request info
L-Glutamine
56-85-9
Request info
L-Isoleucine
73-32-5
Request info
L-Leucine
61-90-5
Request info
L-Lysine
56-87-1
Request info
L-Lysine Hydrochloride
657-27-2
Request info
L-Phenylalanine
63-91-2
Request info
L-Proline
147-85-3
Request info
L-Threonine
72-19-5
Request info
L-Tryptophan
73-22-3
Request info
L-Tyrosine
60-18-4
Request info
L-Valine
72-18-4
Request info
Lactic Acid
50-21-5
Request info
Lactose
63-42-3
Request info
Lauric Acid
143-07-7
Request info
Lauryl Bromide
143-15-7
Request info
Lauryl Myristyl Alcohol
68855-56-1
Request info
Lead Nitrate
10099-74-8
Request info
Lead Oxide
1335-25-7
Request info
Lemon Juice Concentrate
404-86-4
Request info
Lithium Carbonate
554-13-2
Request info
Lithium Chloride
7447-41-8
Request info
Lithium Citrate
919-16-4
Request info
Lithium Cryolite
13821-20-0
Request info
Lithium Hexafluorophosphate
21324-40-3
Request info
Lithium Hydroxide Monohydrate
1310-66-3
Request info
Lithium Methoxide
865-34-9
Request info
Lithium Nitrate
7790-69-4
Request info
m-Toluic Acid
99-04-7
Request info
Magnesium Carbonate
546-93-0
Request info
Magnesium Chloride Hexahydrate
7791-18-6
Request info
Magnesium Citrate
3344-18-1
Request info
Magnesium Hydroxide
1309-42-8
Request info
Magnesium Oxide
1309-48-4
Request info
Magnesium Peroxide
1335-26-8
Request info
Magnesium Silicofluoride
16949-65-8
Request info
Magnesium Sulfate Heptahydrate
10034-99-8
Request info
Maleic Acid
110-16-7
Request info
Maleic Acid Copolymer
113221-69-5
Request info
Maleic Anhydride
108-31-6
Request info
Malic Acid
6915-15-7
Request info
Maltitol
585-88-6
Request info
Maltodextrin
9050-36-6
Request info
Manganese Sulfate Monohydrate
10034-96-5
Request info
Medium Chain Triglyceride
73398-61-5
Request info
Melamine
108-78-1
Request info
Melamine Cyanurate
37640-57-6
Request info
Menthol
89-78-1
Request info
Mepiquat Chloride
24307-26-4
Request info
Methacrylic Acid
79-41-4
Request info
Methacryloxypropylmethyldimethoxysilane
14513-34-9
Request info
Methanesulfonic Acid
75-75-2

Agriculture & Animal Care

,

CASE - Coatings, Adhesives, Sealants & Elastomers

,

Chemical & Materials Manufacturing

,

Electronics

,

Food & Beverage

,

HI&I - Household, Industrial & Institutional

,

Personal Care & Pharmaceutical

,

Surface Treatment - Fluids, Lubricants & Metalworking

,

Textiles

Request info
Methanesulfonyl Chloride
124-63-0
Request info
Methyl 3-(3,5-Di-Tert-Butyl-4-Hydroxyphenyl) Propanoate
6386-38-5
Request info
Methyl Acetate
79-20-9
Request info
Methyl Acetoacetate
105-45-3
Request info
Methyl Acrylate
96-33-3
Request info
Methyl Benzoate
93-58-3
Request info
Methyl Cellulose
9004-67-5
Request info
Methyl Chloride
74-87-3
Request info
Methyl Cyclohexane
108-87-2
Request info
Methyl Ethyl Ketone
78-93-3
Request info
Methyl Ethyl Ketoxime
96-29-7
Request info
Methyl Formate
107-31-3
Request info
Methyl Isobutyl Carbinol
108-11-2
Request info
Methyl Methacrylate
80-62-6
Request info
Methyl Palmitate
112-39-0
Request info
Methyl Salicylate
119-36-8
Request info
Methyl Thioglycolate
2365-48-2
Request info
Methyl Vinyl Cyclics
2554-06-5
Request info
Methylene Chloride
75-09-2
Request info
Methylene Diphenyl Diisocyanate
101-68-8
Request info
Methylguanidoacetic acid
6020-87-7
Request info
Methyltriacetoxysilane
4253-34-3
Request info
Methyltrichlorosilane
75-79-6
Request info
Methyltriethoxysilane
2031-67-6
Request info
Methyltrimethoxysilane
1185-55-3
Request info
Methyltris(Methylethylketoxime)silane
22984-54-9
Request info
Micro Crystalline Cellulose
Mixture
Request info
Molybdenum Disulfide
1317-33-5
Request info
Molybdenum Trioxide
1313-27-5
Request info
Monoammonium Phosphate
7722-76-1
Request info
Monobutyl Tin Oxide
2273-43-0
Request info
Monocalcium Phosphate
7758-23-8
Request info
Monochloroacetic Acid
79-11-8
Request info
Monoisopropanolamine
78-96-6

Agriculture & Animal Care

,

CASE - Coatings, Adhesives, Sealants & Elastomers

,

Chemical & Materials Manufacturing

,

Electronics

,

HI&I - Household, Industrial & Institutional

,

Oil & Gas

,

Personal Care & Pharmaceutical

,

Surface Treatment - Fluids, Lubricants & Metalworking

Request info
Monopotassium Phosphate
7778-77-0
Request info
Monosodium Glutamate
142-47-2
Request info
Monosodium Phosphate
7558-80-7
Request info
Morpholine
110-91-8
Request info
Myristic Acid
544-63-8
Request info
Myristyl Alcohol
112-72-1
Request info
N,N'-Ethylenebis(stearamide)
110-30-5
Request info
N,N-dimethylcyclohexylamine
98-94-2
Request info
N,N-Dimethylurea
96-31-1
Request info
N-(2-Aminoethyl)-3-Aminopropyltrimethoxysilane
1760-24-3
Request info
N-(N-Butyl)thiophosphoric Triamide
94317-64-3
Request info
N-(Phosphonomethyl)iminodiacetic Acid Hydrate
5994-61-6
Request info
N-3-Ethyl Phenyl Methylamino Phenyl-2-Methylpropanamide
Mixture
Request info
N-Acetyl L-Tyrosine
537-55-3
Request info
n-Butyl Acetate
123-86-4
Request info
n-Butyl Bromide
109-65-9
Request info
N-Butyl Oleate
142-77-8
Request info
N-Butylbenzenesulfonamide
3622-84-2
Request info
N-Butylethanolamine
111-75-1
Request info
N-CADM Corrosion Inhibitor
Mixture
Request info
N-Ethyl Pyrollidone
2687-91-4
Request info
N-Methyl Pyrrolidone
872-50-4
Request info
N-Octyl Pyrrolidone
2687-94-7

Agriculture & Animal Care

,

CASE - Coatings, Adhesives, Sealants & Elastomers

,

Chemical & Materials Manufacturing

,

Electronics

,

HI&I - Household, Industrial & Institutional

,

Personal Care & Pharmaceutical

,

Surface Treatment - Fluids, Lubricants & Metalworking

,

Textiles

Request info
N-Phosphonomethyliminodiacetic Acid
5994-61-6
Request info
N-Propanol
71-23-8
Request info
N-Propylbromide
106-94-5
Request info
N-Vinyl Pyrrolidone
88-12-0
Request info
Natamycin
7681-93-8
Request info
Neopentyl Glycol
126-30-7
Request info
Niacin
59-67-6
Request info
Niacinamide
98-92-0
Request info
Nickel Sulfate
10101-97-0
Request info
Nisin
1414-45-5
Request info
Nitrobenzoic Acid
62-23-7
Request info
Nitrocellulose
9004-70-0
Request info
Nitromethane
75-52-5
Request info
o-Chloro Benzaldehyde
89-98-5
Request info
Octadecanedioic Acid
871-70-5
Request info
Octocrylene
6197-30-4
Request info
Octyl Methoxycinnamate
5466-77-3
Request info
Octyltriethoxysilane
2943-75-1
Request info
Oleic Acid
112-80-1
Request info
Orange Oil
97766-30-8
Request info
Organophilic Clay
Mixture
Request info
Overbased Calcium Sulfonate
68783-96-0
Request info
Oxalic Acid
144-62-7
Request info
Oxybenzone
131-57-7
Request info
p-Aminophenol
123-30-8
Request info
P-N-Propylbenzaldehyde
28785-06-0
Request info
P-Phenylenediamine
106-50-3
Request info
p-Tert Butyl Phenol
98-54-4
Request info
p-Toulene Sulfonic Acid Monohydrate
6192-52-5
Request info
Palladium (II) Acetate
3375-31-3
Request info
Palmitic Acid
57-10-3
Request info
Para-Dichlorobenzene
106-46-7
Request info
Parachlorobenzotrifluoride
98-56-6
Request info
Paraffin Wax
8002-74-2
Request info
Pea Protein
-
Request info
Pentadecanedioic Acid
1460-18-0
Request info
Pentaerythritol
115-77-5
Request info
Pentamethyldiethylenetriamine
3030-47-5
Request info
Pentamethyldipropylenetriamine
3855-32-1
Request info
Peracetic Acid
79-21-0
Request info
Perchloroethylene
127-18-4
Request info
Petroleum Jelly
8009-03-8
Request info
Phenolic Resin
9003-35-4
Request info
Phenothiazine
92-84-2
Request info
Phenyl Ether-Biphenyl Eutectic
8004-13-5
Request info
Phenyl J Acid
119-40-4
Request info
Phenyltriethoxysilane
780-69-8
Request info
Phenyltrimethoxysilane
2996-92-1
Request info
Phenyltris(methylethylketoxime)silane
34036-80-1
Request info
Phosphino Polycarboxylic Acid Copolymer
71050-62-9
Request info
Phosphoric Acid
7664-38-2
Request info
Phosphorous Acid
13598-36-2
Request info
Phosphorus Pentasulfide
1314-80-3
Request info
Phosphorus Pentoxide
1314-56-3

Agriculture & Animal Care

,

CASE - Coatings, Adhesives, Sealants & Elastomers

,

Chemical & Materials Manufacturing

,

HI&I - Household, Industrial & Institutional

,

Oil & Gas

,

Personal Care & Pharmaceutical

,

Surface Treatment - Fluids, Lubricants & Metalworking

,

Textiles

Request info
Photoinitiator 1173
7473-98-5
Request info
Photoinitiator 127
474510-57-1
Request info
Photoinitiator 184
947-19-3
Request info
Photoinitiator 754
211510-16-6
Request info
Photoinitiator 784
125051-32-3
Request info
Photoinitiator BDK
24650-42-8
Request info
Photoinitiator DETX
82799-44-8
Request info
Photoinitiator ITX
5495-84-1
Request info
Photoinitiator OMBB
606-28-0
Request info
Photoinitiator TPO
75980-60-8
Request info
Photoinitiator TPO-L
84434-11-7
Request info
Phthalic Anhydride
85-44-9
Request info
Pinane Hydroperoxide
28324-52-9
Request info
PO3G, Poly(oxy-1,3-propanediyl), ?-hydro-?-hydroxy- (9CI)
Mixture
Request info
Poly(Maleicanhydride-Acrylicacid Copolymer)
26677-99-6
Request info
Polyacrylamide
9003-05-8
Request info
Polyaluminium Chloride
1327-41-9
Request info
Polyamino Polyether Methylene Phosphonate
6419-19-8
Request info
Polyanionic Cellulose
9004-34-6
Request info
Polycarboxylate
Mixture
Request info
Polydimethylsiloxane
63148-62-9
Request info
Polydimethylsiloxane Hydroxy Terminated
70131-67-8
Request info
Polyetheramine
9046-10-0
Request info
Polyethylene Glycol
25322-68-3
Request info
Polyethylene Glycol 12 Glyceryl Laurate
51248-32-9
Request info
Polyethylene Terephthalate
25038-59-9
Request info
Polyisobutylene Succinic Anhydride
67762-77-0
Request info
Polylactic Acid
26100-51-6
Request info
Polymethylhydrosiloxane
63148-57-2
Request info
Polyphosphoric Acid
8017-16-1

CASE - Coatings, Adhesives, Sealants & Elastomers

,

Chemical & Materials Manufacturing

,

Construction & Building Materials

,

HI&I - Household, Industrial & Institutional

,

Oil & Gas

,

Surface Treatment - Fluids, Lubricants & Metalworking

,

Textiles

Request info
Polypropylene Wax
9010-79-1
Request info
Polysorbate 80
9005-65-6
Request info
Polytetrahydrofuran
25190-06-1
Request info
Polyvinyl Alcohol
9002-89-5

CASE - Coatings, Adhesives, Sealants & Elastomers

,

Chemical & Materials Manufacturing

,

Construction & Building Materials

,

Personal Care & Pharmaceutical

,

Pulp, Paper & Packaging

,

Surface Treatment - Fluids, Lubricants & Metalworking

,

Textiles

Request info
Polyvinyl Butyral
63148-65-2
Request info
Polyvinyl Pyrrolidone
9003-39-8

Agriculture & Animal Care

,

CASE - Coatings, Adhesives, Sealants & Elastomers

,

Chemical & Materials Manufacturing

,

Construction & Building Materials

,

Electronics

,

HI&I - Household, Industrial & Institutional

,

Oil & Gas

,

Personal Care & Pharmaceutical

,

Pulp, Paper & Packaging

,

Surface Treatment - Fluids, Lubricants & Metalworking

,

Textiles

,

Water Treatment

Request info
Polyvinylidene Fluoride
24937-79-9
Request info
Potassium Acetate
127-08-2
Request info
Potassium Amyl Xanthate
2720-73-2
Request info
Potassium Benzoate
582-25-2
Request info
Potassium Bicarbonate
298-14-6
Request info
Potassium Bifluoride
7789-29-9
Request info
Potassium Bromide
7758-02-3
Request info
Potassium Carbonate
584-08-7
Request info
Potassium Chlorate
3811-04-9
Request info
Potassium Chloride
7447-40-7
Request info
Potassium Citrate
866-84-2
Request info
Potassium Ferricyanide
13746-66-2
Request info
Potassium Ferrocyanide
14459-95-1
Request info
Potassium Fluoborate
14075-53-7
Request info
Potassium Fluoride
7789-23-3
Request info
Potassium Fluorozirconate
16923-95-8
Request info
Potassium Fluotitanate
16919-27-0
Request info
Potassium Formate
590-29-4
Request info
Potassium Hydrogen Peroxomonosulfate
10058-23-8
Request info
Potassium Hydroxide
1310-58-3
Request info
Potassium Iodate
7758-05-6
Request info
Potassium Iodide
7681-11-0
Request info
Potassium Isopentyl Dithiocaronate
928-70-1
Request info
Potassium Lactate
996-31-6
Request info
Potassium Metabisulfite
16731-55-8
Request info
Potassium Nitrate
7757-79-1
Request info
Potassium Perchlorate
7778-74-7
Request info
Potassium Permanganate
7722-64-7
Request info
Potassium Peroxymonosulfate
70693-62-8
Request info
Potassium Persulfate
7727-21-1
Request info
Potassium Silicofluoride
16871-90-2
Request info
Potassium Sorbate
24634-61-5
Request info
Potassium Stannate
12027-61-1
Request info
Potassium Tetraborate
12045-78-2
Request info
Potato Starch
9005-25-8
Request info
Primary Emulsifier
68476-34-6
Request info
Propargyl Butylcarbamate
76114-73-3
Request info
Propionyl L-Carnitine Hydrochloride
119793-66-7
Request info
Propoxylated 1,6-Hexanediol Diacrylate
1191-87-3
Request info
Propoxylated Bisphenol A
37353-75-6
Request info
Propoxylated Glycerol Triacrylate
52408-84-1
Request info
Propoxylated glycerol triamine
64852-22-8
Request info
Propoxylated Neopentyl Glycol Diacrylate
84170-74-1
Request info
Propyl Gallate
121-79-9
Request info
Propylene Carbonate
108-32-7
Request info
Propylene Glycol
57-55-6

Agriculture & Animal Care

,

CASE - Coatings, Adhesives, Sealants & Elastomers

,

Chemical & Materials Manufacturing

,

Construction & Building Materials

,

Food & Beverage

,

HI&I - Household, Industrial & Institutional

,

Personal Care & Pharmaceutical

,

Surface Treatment - Fluids, Lubricants & Metalworking

,

Textiles

Request info
Propylene Glycol Methyl Ether Acetate
108-65-6
Request info
Propylene Glycol n-Butyl Ether
5131-66-8
Request info
Propyltriacetoxysilane
17865-07-5
Request info
Prussian Blue
25869-00-5
Request info
Purified Isophthalic Acid
121-91-5
Request info
Purified Terephthalic Acid
100-21-0
Request info
Pyrene
129-00-0
Request info
Pyridine
110-86-1
Request info
Pyrogallic Acid
87-66-1
Request info
Pyromellitic Dianhydride
89-32-7
Request info
Quinoline
91-22-5
Request info
R-404A
Mixture
Request info
R-407A
Mixture
Request info
R-407C
Mixture
Request info
R410A
Mixture
Request info
Resorcinol Bis(diphenyl Phosphate)
57583-54-7
Request info
Rhodamine B
81-88-9
Request info
Rice Protein
Mixture
Request info
Saccharin
81-07-2
Request info
Salicylic Acid
69-72-7
Request info
Scandium Trifluoromethanesulfonate
144026-79-9
Request info
Sebacic Acid
111-20-6
Request info
Silica Gel
112926-00-8
Request info
Silicic acid, ethyl ester
11099-06-2
Request info
Silicium Dioxide
7631-86-9
Request info
Silicon Metal
7440-21-3
Request info
Soda Ash
497-19-8
Request info
Sodium 3-Chloro-2-Hydroxypropane Sulfonate
126-83-0
Request info
Sodium 3-Nitrobenzenesulfonate
127-68-4
Request info
Sodium Acetate Anhydrous
127-09-3
Request info
Sodium Acid Pyrophosphate
7758-16-9
Request info
Sodium Alginate
9005-38-3
Request info
Sodium Aluminate
1302-42-7
Request info
Sodium Aluminum Sulfate
10102-71-3
Request info
Sodium Ascorbate
134-03-2
Request info
Sodium Benzoate
532-32-1
Request info
Sodium Bicarbonate
144-55-8
Request info
Sodium Bifluoride
1333-83-1
Request info
Sodium Borohydride
16940-66-2
Request info
Sodium Bromate
7789-38-0
Request info
Sodium Bromide
7647-15-6
Request info
Sodium Carboxymethyl Cellulose
9004-32-4
Request info
Sodium Caseinate
9005-46-3
Request info
Sodium Chlorate
7775-09-9
Request info
Sodium Chlorite
7758-19-2
Request info
Sodium Citrate
68-04-2
Request info
Sodium Cocyl Isethionate
4316-74-9
Request info
Sodium Diisobutyl Dithiophosphate
53378-51-1
Request info
Sodium Dimethyldithiocarbamate
128-04-1
Request info
Sodium Erythorbate
6381-77-7
Request info
Sodium Ethyl Xanthate
140-90-9
Request info
Sodium Ferrocyanide Decahydrate
14434-22-1
Request info
Sodium Fluoride
7681-49-4
Request info
Sodium Formaldehyde Sulfoxylate
149-44-0
Request info
Sodium Formate
141-53-7
Request info
Sodium Fumarate
17013-01-3
Request info
Sodium Gluconate
527-07-1
Request info
Sodium Glycinate
6000-44-8
Request info
Sodium Hexametaphosphate
68915-31-1
Request info
Sodium Hydrosulfide
16721-80-5

Agriculture & Animal Care

,

CASE - Coatings, Adhesives, Sealants & Elastomers

,

Chemical & Materials Manufacturing

,

Construction & Building Materials

,

HI&I - Household, Industrial & Institutional

,

Mining

,

Oil & Gas

,

Pulp, Paper & Packaging

,

Surface Treatment - Fluids, Lubricants & Metalworking

,

Textiles

Request info
Sodium Hydrosulfite
7775-14-6
Request info
Sodium Hypophosphite Monohydrate
10039-56-2

Agriculture & Animal Care

,

CASE - Coatings, Adhesives, Sealants & Elastomers

,

Chemical & Materials Manufacturing

,

Construction & Building Materials

,

Electronics

,

Food & Beverage

,

Personal Care & Pharmaceutical

,

Surface Treatment - Fluids, Lubricants & Metalworking

,

Textiles

,

Water Treatment

Request info
Sodium Isethionate
1562-00-1
Request info
Sodium Isobutyl Xanthate
25306-75-6
Request info
Sodium Isopropyl Xanthate
140-93-2
Request info
Sodium Lactate
72-17-3
Request info
Sodium Lauryl Ether Sulfate
68891-38-3
Request info
Sodium Lignosulfonate
8061-51-6
Request info
Sodium Metabisulfite
7681-57-4
Request info
Sodium Metasilicate Pentahydrate
10213-79-3
Request info
Sodium Methylate
124-41-4
Request info
Sodium Molybdate
7631-95-0
Request info
Sodium Monochloroacetate
3926-62-3

CASE - Coatings, Adhesives, Sealants & Elastomers

,

Chemical & Materials Manufacturing

,

Food & Beverage

,

HI&I - Household, Industrial & Institutional

,

Oil & Gas

,

Personal Care & Pharmaceutical

,

Pulp, Paper & Packaging

Request info
Sodium Nitrate
7631-99-4
Request info
Sodium Nitrite
7632-00-0
Request info
Sodium Nitrobenzoate
827-95-2
Request info
Sodium Oleate
143-19-1
Request info
Sodium Perborate Monohydrate
10332-33-9

Chemical & Materials Manufacturing

,

Construction & Building Materials

,

HI&I - Household, Industrial & Institutional

,

Oil & Gas

,

Personal Care & Pharmaceutical

,

Pulp, Paper & Packaging

,

Surface Treatment - Fluids, Lubricants & Metalworking

,

Water Treatment

Request info
Sodium Perborate Tetrahydrate
10486-00-7
Request info
Sodium Percarbonate
15630-89-4
Request info
Sodium Persulfate
7775-27-1
Request info
Sodium Polyacrylate
9003-04-7
Request info
Sodium Polymethacrylate
54193-36-1
Request info
Sodium Propionate
137-40-6
Request info
Sodium Saccharin
128-44-9
Request info
Sodium Salicylate
54-21-7
Request info
Sodium Silicate
1344-09-8
Request info
Sodium Silicofluoride
16893-85-9
Request info
Sodium Stannate
12058-66-1
Request info
Sodium Stearate
822-16-2
Request info
Sodium Sulfate Anhydrous
7757-82-6
Request info
Sodium Sulfide
1313-82-2
Request info
Sodium Thiocyanate
540-72-7
Request info
Sodium Thiosulfate Pentahydrate
10102-17-7
Request info
Sodium Tolyltriazole
64665-57-2
Request info
Sodium Tripolyphosphate
7758-29-4
Request info
Sodium Vinyl Sulfonate
3039-83-6

Agriculture & Animal Care

,

CASE - Coatings, Adhesives, Sealants & Elastomers

,

Chemical & Materials Manufacturing

,

Oil & Gas

,

Pulp, Paper & Packaging

,

Surface Treatment - Fluids, Lubricants & Metalworking

,

Textiles

,

Water Treatment

Request info
Sodium Xylene Sulfonate
1300-72-7
Request info
Sorbic Acid
110-44-1
Request info
Sorbitol
50-70-4
Request info
Soy Flour
68513-95-1
Request info
Soy Lecithin
8002-43-5
Request info
Soy Oligosaccharide
10094-58-3
Request info
Soy Peptide
107761-42-2
Request info
Soy Protein
9010-10-0
Request info
Soybean Oil
8001-227-7
Request info
Stannous Chloride Anhydrous
7772-99-8
Request info
Stannous Chloride Dihydrate
10025-69-1
Request info
Stannous Flouborate
13814-97-6
Request info
Stannous Pyrophosphate
15578-26-4
Request info
Stannous Sulphate
7488-55-3
Request info
Stearic Acid
57-11-4
Request info
Stearyl Alcohol
112-92-5
Request info
Stevia
58543-16-1
Request info
Strontium Carbonate
1633-05-2
Request info
Strontium Chloride Anhydrous
10476-85-4
Request info
Strontium Chloride Hexahydrate
10025-70-4
Request info
Strontium Hydroxide
18480-07-4
Request info
Strontium Nitrate
10042-76-9
Request info
Styrene Divinylbenzene
9003-70-7
Request info
Styrene Isoprene Styrene
25038-32-8
Request info
Succinic Acid
110-15-6
Request info
Succinic Anhydride
108-30-5
Request info
Sucralose
56038-13-2
Request info
Sucrose Acetate Isobutyrate
126-13-6
Request info
Sucrose Benzoate
12738-64-6
Request info
Sulfamic Acid
5329-14-6
Request info
Sulfonic Acid
85536-14-7
Request info
Sulfur Black
1326-82-5
Request info
Sulphonated Asphalt
68201-31-1
Request info
Sunflower Lecithin
8002-43-5
Request info
Sunflower Seed Oil
8001-21-6
Request info
Synthetic Cryolite
15096-52-3
Request info
Tannic Acid
1401-55-4
Request info
Tapioca Starch
9005-25-8
Request info
Tartaric Acid
87-69-4
Request info
Taurine
107-35-7
Request info
Tert-Amyl Alcohol
75-85-4
Request info
Tert-Butanol
75-65-0
Request info
Tert-Butyl Acetate
540-88-5
Request info
Tert-Butyl Hydroperoxide
75-91-2
Request info
Tert-Butyl Hydroxycarbamate
36016-38-3
Request info
Tert-Butyl Peroxypivalate
927-07-1
Request info
Tert-Butylamine
75-64-9
Request info
Tert-Butylhydroquinone
1948-33-0
Request info
Tert-Dodecyl Mercaptan
25103-58-6
Request info
Tetra(methylethylketoxime)silane
34206-40-1
Request info
Tetraacetylethylenediamine
10543-57-4
Request info
Tetrabromobisphenol-A
79-94-7
Request info
Tetrabromophthalate Diol
77098-07-8
Request info
Tetrabromophthalic Anhydride
632-79-1
Request info
Tetrabutyl Urea
4559-86-8
Request info
Tetrabutylammonium Bromide
1643-19-2
Request info
Tetrachlorophthalic Anhydride
117-08-8
Request info
Tetradecane
629-59-4
Request info
Tetradecanedioic Acid
821-38-5
Request info
Tetraethoxysilane
78-10-4
Request info
Tetrahydrofuran
109-99-9
Request info
Tetrahydrophthalic Anhydride
85-43-8
Request info
Tetrakis(hydroxymethyl)phosphonium Chloride
124-64-1
Request info
Tetrakis(hydroxymethyl)phosphonium Sulphate
55566-30-8

CASE - Coatings, Adhesives, Sealants & Elastomers

,

Chemical & Materials Manufacturing

,

Construction & Building Materials

,

Oil & Gas

,

Pulp, Paper & Packaging

,

Surface Treatment - Fluids, Lubricants & Metalworking

,

Textiles

,

Water Treatment

Request info
Tetramethylguanidine
80-70-6
Request info
Tetramethyliminobis-(propylamine)
6711-48-4
Request info
Tetramethyliminobispropylamine
6711-48-4
Request info
Tetrapotassium Pyrophosphate
7320-34-5
Request info
Tetrasodium Pyrophosphate
7722-88-5
Request info
Tetrasodium Salt Dihydrate
10378-23-1
Request info
Thioglycolic Acid
68-11-1
Request info
Thiourea
62-56-6
Request info
Thiourea Dioxide
1758-73-2
Request info
Titanium Dioxide
13463-67-7
Request info
Titanium Isopropoxide
546-68-9
Request info
Titanium Tetrachloride
7550-45-0
Request info
Titanium Tetraisopropanolate
546-68-9
Request info
Toluene Bis (Dimethyl Urea)
17526-94-2
Request info
Tolyltriazole
29385-43-1
Request info
Trans-1,2-Dichloroethylene
156-60-5
Request info
Triacetin
102-76-1
Request info
Triazinetrisaminohexanoic Acid
80584-91-4
Request info
Tribromoneopentyl Alcohol
36483-57-5
Request info
Tributoxyethyl Phosphate
78-51-3
Request info
Tributyl Citrate
77-94-1
Request info
Tributyl Phosphate
126-73-8
Request info
Tricalcium Citrate
813-94-5
Request info
Tricalcium Phosphate
7758-87-4
Request info
Trichloroethylene
79-01-6
Request info
Trichloroisocyanuric Acid
87-90-1
Request info
Triclopyr Butoxyethyl Ester
64700-56-7
Request info
Triethyl Orthoformate
122-51-0
Request info
Triethyl Phosphate
78-40-0
Request info
Triethyl Phosphite
122-52-1
Request info
Triethylene glycol bis(3-tert-butyl-4-hydroxy-5-methylphenyl)propionate
36443-68-2
Request info
Triethylene Glycol Monobutyl Ether
143-22-6
Request info
Triethylene Glycol Monomethyl Ether
112-35-6
Request info
Triflic Acid
1493-13-6
Request info
Triflic Anhydride
358-23-6
Request info
Trifluoroacetic Acid
76-05-1
Request info
Trifluoroacetic Anhydride
407-25-0
Request info
Triglycidyl Isocyanurate
2451-62-9
Request info
Triisobutyl Phosphate
126-71-6
Request info
Triisopropanolamine
122-20-3
Request info
Trimellitic Anhydride
552-30-7
Request info
Trimethyl Orthoformate
149-73-5
Request info
Trimethylamineoethylethanolamine
2212-32-0
Request info
Trimethylbromosilane
2857-97-8
Request info
Trimethylolethane
77-85-0
Request info
Trimethylolpropane
77-99-6
Request info
Trimethylolpropane Ethoxylate Triacrylate
28961-43-5
Request info
Trimethylolpropane Propoxylate Triacrylate
53879-54-2
Request info
Trimethylolpropane Triacrylate
15625-89-5
Request info
Trimethylolpropane Trioleate
57675-44-2
Request info
Trimethylortho Acetate
1445-45-0
Request info
Trimethylsilyl Trifluoromethanesulfonate
27607-77-8
Request info
Trioctyl Phosphate
78-42-2
Request info
Trioctyl Trimellitate
3319-31-1
Request info
Triphenyl Phosphate
115-86-6
Request info
Triphenyl Phosphite
101-02-0
Request info
Tripropylene Glycol Diacrylate
42978-66-5
Request info
Tripropylene Glycol Monomethyl Ether
25498-49-1
Request info
Tris (1,3-Dichloro 2-Propyl) Phosphate
13674-87-8
Request info
Tris (2-Aminoethyl) Amine
4097-89-6
Request info
Tris (2-Chloroethyl) Phosphate
115-96-8
Request info
Tris (2-Chloroisopropyl) Phosphate
13674-84-5