CASE - Coatings, Adhesives, Sealants & Elastomers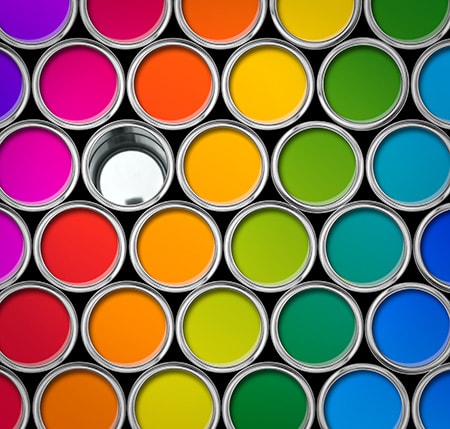 As a supplier and distributor of coating chemicals, Wego partners with the world's leading manufacturers to bring our customers a range of commodity and specialty products for the coatings industries. Paint and coatings manufacturers rely on supply partners like Wego for raw materials. Coating chemicals are needed for a variety of industries; paints, industrial sealants, construction, metalworking and more. Coatings chemicals supplied by Wego are reliably high quality. Wego's long-standing relationships and chemical industry knowledge make us a reliable supplier for coatings chemicals around the world.

Wego's products include but are not limited to: acids, acrylates, alcohols, amines, glycols, oils, pigments, polymers, solvents, surfactants and other additives. Wego always ensures our supply of products meet the highest standards in production, quality, safety and service.
Chemicals in the CASE - Coatings, Adhesives, Sealants & Elastomers market
Name
CAS #
Markets
Polyethylene Glycol Monomethyl Ether
9004-74-4
Request info
1,1,1,2-Tetrafluoroethane
811-97-2
Request info
1,2-Dimethylimidazole
1739-84-0
Request info
1,3 Diphenyl Guanidine
102-06-7
Request info
1,3,5,7-Tetravinyl-1,3,5,7-Tetramethylcyclotetrasiloxane
2554-06-5
Request info
1,3-Dibromo-5,5-Dimethylhydantoin
77-48-5
Request info
1,3-Propanediol
504-63-2
Request info
1,3:2,4-Bis-O-[(3,4-dimethylphenyl)methylene]-D-glucitol
135861-56-2
Request info
1,4-Butanediol
110-63-4
Request info
1,4-Cyclohexanedicarboxylic Acid
1076-97-7
Request info
1,4-Cyclohexanedimethanol
105-08-8
Request info
1,6-Hexamethylene Diacrylate
13048-33-4
Request info
1,6-Hexanediol
629-11-8
Request info
1-Vinylimidazole
1072-63-5
Request info
2,2,4-Trimethyl-1,3-Pentanediol
144-19-4
Request info
2,2,4-Trimethyl-1,3-Pentanediol Monoisobutyrate
25265-77-4
Request info
2,4,6-Tris(dimethylaminomethyl) Phenol
90-72-2
Request info
2,4,6-Tris-(2,4,6-Tribromophenoxy)-1,3,5-Triazine
25713-60-4
Request info
2-Acrylamido-2-Methyl Propane Sulfonic Acid Ammonium Salt
58374-69-9
Request info
2-Acrylamido-2-Methyl-1-Propanesulfonic Acid Sodium Salt Solution
5165-97-9
Request info
2-Acrylamido-2-Methylpropane Sulphonic Acid
15214-89-8
Request info
2-Ethoxyethoxy Ethyl Acrylate
7328-17-8
Request info
2-Ethylhexanol
104-76-7
Request info
2-Ethylhexyl Acrylate
103-11-7
Request info
2-Ethylhexyl Glycidyl Ether
2461-15-6
Request info
2-Ethylhexyl Methacrylate
688-84-6
Request info
2-Ethylhexyl Oleate
26399-02-0
Request info
2-Hydroxyethyl Acrylate
818-61-1
Request info
2-Hydroxyethyl Methacrylate
868-77-9
Request info
2-Hydroxyethylethylene Urea
3699-54-5
Request info
2-Mercaptobenzothiazole
149-30-4
Request info
2-Methyl-1,3-Propanediol
2163-42-0
Request info
2-Methylimidazole
693-98-1
Request info
2-Phenoxyethyl Acrylate
48145-04-6
Request info
2-Phenyl-2-Imidazoline
936-49-2
Request info
3,5-Dimethylpyrazole
67-51-6
Request info
3-(2-Aminomethylamino)propyltriethoxysilane
5089-72-5
Request info
3-2-2-Aminoethylamino(ethylamino)propyltrimethoxysilane
35141-30-1
Request info
3-Aminopropyltriethoxysilane
919-30-2
Request info
3-Aminopropyltrimethoxysilane
13822-56-5
Request info
3-Butenyltriethoxysilane
57813-67-9
Request info
3-Chloropropyltriethoxysilane
5089-70-3
Request info
3-Chloropropyltrimethoxysilane
2530-87-2
Request info
3-Glycidoxypropyltriethoxysilane
2602-34-8
Request info
3-Glycidoxypropyltrimethoxysilane
2530-83-8
Request info
3-Mercaptopropyltriethoxysilane
14814-09-6
Request info
3-Mercaptopropyltrimethoxysilane
4420-74-0
Request info
3-Mercaptospropyltrimethoxysilane
4420-74-0
Request info
3-Methacryloxypropyltrimethoxysilane
2530-85-0
Request info
3-Methacryloxypropyltrimethoxysilane
2530-85-0
Request info
3-Methyl-5-Pyrazolone
108-26-9
Request info
3-Ureidopropyltrimethoxysilane
23843-64-3
Request info
3-Ureidopropyltrimethoxysilane 50%
23779-32-0
Request info
4,4'-Methylenebis(cyclohexylamine)
1761-71-3
Request info
4-Bromo-1,8-Naphthalic Anhydride
81-86-7
Request info
4-Methylbenzophenone
134-84-9
Request info
4-Tert-Butylbenzoic Acid
98-73-7
Request info
Acetyl Acetone
123-54-6
Request info
Acetyltributylcitrate
77-90-7
Request info
Acrylamide
Mixture
Request info
Acrylic Acid
79-10-7
Request info
Adipic Acid
124-04-9
Request info
Adipic Acid Dihydrazide
1071-93-8
Request info
Alkyl (C8-10) Glycidyl Ether
68609-96-1
Request info
Alkyl Melamine Formaldehyde
68036-97-5
Request info
Allyl Alcohol
107-18-6
Request info
Alpha-Methyl Styrene Dimer
6362-80-7
Request info
Aluminum Hydroxide Trihydrate
21645-51-2
Request info
Aluminum Hypophosphite
7784-22-7
Request info
Amino Phenol
123-30-8
Request info
Amino-2-Methyl-1-Propanol
124-68-5
Request info
Aminopropylmethyldiethoxysilane
3179-76-8
Request info
Ammonium Benzoate
1863-63-4
Request info
Ammonium Chloride
12125-02-9
Request info
Ammonium Formate
540-69-2
Request info
Ammonium Persulfate
7727-54-0
Request info
Ammonium Polyphosphate
68333-79-9
Request info
Anthracene
120-12-7
Request info
Antimony Trioxide
1309-64-4
Request info
Barium Chloride
10361-37-2
Request info
Barium Hydroxide Anhydrous
17194-00-2
Request info
Barium Nitrate
10022-31-8
Request info
Barium Sulfate
7727-43-7
Request info
Benzaldehyde
100-52-7
Request info
Benzisothiazolinone
2634-33-5
Request info
Benzoguanamine
91-76-9
Request info
Benzoic Acid
65-85-0
Request info
Benzophenone-12
1846-05-6
Request info
Benzyl Alcohol
100-51-6
Request info
Benzyl Chloride
100-44-7
Request info
Beta Cyclodextrin
7585-39-9
Request info
Beta Methyl Cyclodextrin
128446-36-6
Request info
Bis (2-Ethylhexyl) Adipate
103-23-1
Request info
Bis (Trimethoxysilylpropyl)amine
82985-35-1
Request info
Bis-(3-triethyoxysilylpropyl)tetrasulfide
40372-72-3
Request info
Bisphenol A
80-05-7
Request info
Blended Trimethylpropane Triacrylate, Tripropylene Glycol Diacrylate, Epoxy Acrylate
Mixture
Request info
Borax
1303-96-4
Request info
Borax Pentahydrate
12179-04-3
Request info
Brassylic Acid
505-52-2
Request info
Butanediol Diglycidyl Ether
2425-79-8
Request info
Butyl Acrylate
141-32-2
Request info
Butylated Hydroxytoluene
128-37-0
Request info
Butylene Carbonate
4437-85-8
Request info
Calcium Nitrate Tetrahydrate
13477-34-4
Request info
Calcium Propionate
4075-81-4
Request info
Carbon Disulfide
75-15-0
Request info
Casein
9000-71-9
Request info
Castor Oil
8001-79-4
Request info
Cellulose Acetate Butyrate
9004-36-8
Request info
Cetyl Bromide
112-82-3
Request info
Cetyltrimethylammonium Bromide
57-09-0
Request info
Chloromethylisothiazolinone
26172-55-4
Request info
Citric Acid Anhydrous
77-92-9

Agriculture & Animal Care

,

CASE - Coatings, Adhesives, Sealants & Elastomers

,

Chemical & Materials Manufacturing

,

Construction & Building Materials

,

Food & Beverage

,

HI&I - Household, Industrial & Institutional

,

Mining

,

Oil & Gas

,

Personal Care & Pharmaceutical

,

Pulp, Paper & Packaging

,

Surface Treatment - Fluids, Lubricants & Metalworking

,

Textiles

,

Water Treatment

Request info
Citric Acid Monohydrate
5949-29-1

Agriculture & Animal Care

,

CASE - Coatings, Adhesives, Sealants & Elastomers

,

Chemical & Materials Manufacturing

,

Construction & Building Materials

,

Food & Beverage

,

HI&I - Household, Industrial & Institutional

,

Mining

,

Oil & Gas

,

Personal Care & Pharmaceutical

,

Pulp, Paper & Packaging

,

Surface Treatment - Fluids, Lubricants & Metalworking

,

Textiles

,

Water Treatment

Request info
Cobalt Chloride
4646-79-9
Request info
Coconut Fatty Acid
61788-47-4
Request info
Cyanuric Chloride
108-77-0
Request info
Cyclopentane
287-92-3
Request info
D-Aspartic Acid
1783-96-6
Request info
Decabromodiphenyl Ethane
84852-53-9
Request info
Decabromodiphenyl Oxide
1163-19-5
Request info
Decamethylcyclopentasiloxane
541-02-6
Request info
Di(2-ethylhexyl) Maleate
142-16-5
Request info
Di-trimethylolpropane Tetraacrylate
94108-97-1
Request info
Diacetone Acrylamide
2873-97-4
Request info
Diallyl Maleate
999-21-3
Request info
Diallyl Phthalate
131-17-9
Request info
Diammonium Phosphate
7783-28-0
Request info
Dibasic Ester
95481-62-2
Request info
Dibenzylamine
103-49-1

Agriculture & Animal Care

,

CASE - Coatings, Adhesives, Sealants & Elastomers

,

Chemical & Materials Manufacturing

,

HI&I - Household, Industrial & Institutional

,

Oil & Gas

,

Personal Care & Pharmaceutical

,

Pulp, Paper & Packaging

Request info
Dibenzylhydroxylamine
621-07-8
Request info
Dibromoneopentyl Glycol
3296-90-0
Request info
Dibutyl Carbonate
542-52-9
Request info
Dibutyl Maleate
105-76-0
Request info
Dibutyl Phosphite
1809-19-4
Request info
Dibutyl Phthalate
84-74-2
Request info
Dibutylamine
111-92-2
Request info
Dibutylaminopropylamine
102-83-0
Request info
Dicumyl Peroxide
80-43-3
Request info
Dicyandiamide
461-58-5
Request info
Dicyclohexylamine
101-83-7
Request info
Dicyclohexylcarbodiimide
538-75-0
Request info
Diethyl Maleate
141-05-9
Request info
Diethyl Phthalate
84-66-2
Request info
Diethylaminoethanol
100-37-8
Request info
Diethylene Glycol
111-46-6
Request info
Diethylene Glycol Dibenzoate
120-55-8
Request info
Diethylene Glycol Monoethyl Ether
111-90-0
Request info
Diethylenetriaminopropyltrimethoxysilane
35141-30-1
Request info
Diethyltoluenediamine
68479-98-1
Request info
Diisodecyl Phthalate
26761-40-0
Request info
Diisononyl Phthalate
28553-12-0
Request info
Diisopropanolamine
110-97-4

Agriculture & Animal Care

,

CASE - Coatings, Adhesives, Sealants & Elastomers

,

Chemical & Materials Manufacturing

,

Food & Beverage

,

HI&I - Household, Industrial & Institutional

,

Oil & Gas

,

Personal Care & Pharmaceutical

,

Surface Treatment - Fluids, Lubricants & Metalworking

Request info
Dimethyl Adipate
627-93-0
Request info
Dimethyl Carbonate
616-38-6
Request info
Dimethyl Formamide
68-12-2
Request info
Dimethyl Sulfoxide
67-68-5
Request info
Dimethylacetamide
127-19-5
Request info
Dimethylaminoethoxyethanol
1704-62-7
Request info
Dimethyldicyane
6864-37-5
Request info
Dimethylethanolamine
108-01-0
Request info
Dimethyltin Bisneodecanoate
68928-76-7
Request info
Dioctyl Adipate
123-79-5
Request info
Dioctyl Phthalate
117-84-0
Request info
Dioctyl Sebacate
122-62-3
Request info
Dioctyl Terephthalate
6422-86-2
Request info
Dipentaerythritol
126-58-9
Request info
Dipentaerythritol Pentaacrylate
60506-81-2
Request info
Dipropylene Glycol Dibenzoate
27138-31-4
Request info
Dipropylene Glycol Monomethyl Ether
34590-94-8
Request info
Dipropylene Glycol n-Butyl Ether
29911-28-2

Agriculture & Animal Care

,

CASE - Coatings, Adhesives, Sealants & Elastomers

,

Chemical & Materials Manufacturing

,

HI&I - Household, Industrial & Institutional

,

Personal Care & Pharmaceutical

,

Surface Treatment - Fluids, Lubricants & Metalworking

,

Textiles

Request info
Dipropylheptyl Phthalate
53306-54-0
Request info
Distillates (Petroleum) Hydrotreated Light
64742-47-8
Request info
Dodecanedioic Acid
693-23-2
Request info
Dodecyltrimethylammonium Chloride
112-00-5
Request info
Epoxidized Soybean Oil
8013-07-8
Request info
Ethoxylated 1,6-Hexanediol Diacrylate
-
Request info
Ethoxylated Pentaerythritol Tetraacrylate
127312-13-4
Request info
Ethyl 3,4-Dihydroxybenzoate
3943-89-3
Request info
Ethyl 3-Ethoxypropionate
763-69-9
Request info
Ethyl Acetate
141-78-6

Agriculture & Animal Care

,

CASE - Coatings, Adhesives, Sealants & Elastomers

,

Chemical & Materials Manufacturing

,

Construction & Building Materials

,

Electronics

,

Food & Beverage

,

HI&I - Household, Industrial & Institutional

,

Oil & Gas

,

Personal Care & Pharmaceutical

,

Pulp, Paper & Packaging

,

Surface Treatment - Fluids, Lubricants & Metalworking

,

Textiles

Request info
Ethyl Acetoacetate
141-97-9
Request info
Ethyl Acrylate
140-88-5
Request info
Ethyl Bromide
74-96-4
Request info
Ethyl Bromoacetate
105-36-2
Request info
Ethyl Methyl Carbonate
623-53-0
Request info
Ethylene Carbonate
96-49-1
Request info
Ethylene Glycol Diacetate
111-55-7
Request info
Ethyltriacetoxysilane
17689-77-9
Request info
Etocrylene
5232-99-5
Request info
Ferric Ammonium Citrate
1185-57-5
Request info
Flame Retardant Brominated 6605
-
Request info
Flame Retardant HF-4
-
Request info
Flame Retardant HF-5
-
Request info
Fumaric Acid
110-17-8

Agriculture & Animal Care

,

CASE - Coatings, Adhesives, Sealants & Elastomers

,

Chemical & Materials Manufacturing

,

Food & Beverage

,

Personal Care & Pharmaceutical

,

Pulp, Paper & Packaging

,

Surface Treatment - Fluids, Lubricants & Metalworking

,

Textiles

Request info
Fumed Silica
112945-52-5
Request info
Furfuryl Alcohol
98-00-0
Request info
Gelatin
9000-70-8
Request info
Glutaraldehyde
111-30-8
Request info
Glycerine
56-81-5
Request info
Glycidoxypropylmethyldiethoxysilane
2897-60-1
Request info
Glyoxal
107-22-2
Request info
Gum Rosin
8050-09-7
Request info
HC55
54553-91-2
Request info
HC68
54553-90-1
Request info
Hexabromocyclododecane
25637-99-4
Request info
Hexadecanedioic Acid
505-54-4
Request info
Hexadecyltrimethoxysilane
16415-12-6
Request info
Hexafluoroisopropyl Acrylate
2160-89-6
Request info
Hexahydrophthalic Anhydride
85-42-7
Request info
Hexamethyldisiloxane
107-46-0
Request info
Hexamethylenetetramine
100-97-0
Request info
HL988
9003-49-0
Request info
Hydrogenated Castor Oil
8001-78-3
Request info
Hydroquinone
123-31-9
Request info
Hydroxyalkyl Amide
6334-25-4
Request info
Hydroxypropyl-B-Cyclodextrin
128446-35-5
Request info
Hypophosphorous Acid
6303-21-5

CASE - Coatings, Adhesives, Sealants & Elastomers

,

Chemical & Materials Manufacturing

,

Electronics

,

Food & Beverage

,

HI&I - Household, Industrial & Institutional

,

Personal Care & Pharmaceutical

,

Surface Treatment - Fluids, Lubricants & Metalworking

,

Textiles

,

Water Treatment

Request info
Isobornyl Acrylate
5888-33-5
Request info
Isobornyl Methacrylate
7534-94-3
Request info
Isobutyl Oleate
10024-47-2
Request info
Isobutyltrimethoxysilane
17980-47-1
Request info
Isobutyric Acid
79-31-2
Request info
Isoparaffin Fluid
64742-48-9
Request info
Isopropyl Acetate
108-21-4
Request info
Isopropyl Alcohol
67-63-0
Request info
Isopropyl Bromide
75-26-3
Request info
Isopropylated Triphenyl Phosphate
68937-41-7
Request info
Itaconic Acid
97-65-4
Request info
Lauryl Bromide
143-15-7
Request info
Magnesium Hydroxide
1309-42-8
Request info
Magnesium Oxide
1309-48-4
Request info
Magnesium Silicofluoride
16949-65-8
Request info
Maleic Anhydride
108-31-6
Request info
Melamine
108-78-1
Request info
Melamine Cyanurate
37640-57-6
Request info
Methacrylic Acid
79-41-4
Request info
Methacryloxypropylmethyldimethoxysilane
14513-34-9
Request info
Methanesulfonic Acid
75-75-2

Agriculture & Animal Care

,

CASE - Coatings, Adhesives, Sealants & Elastomers

,

Chemical & Materials Manufacturing

,

Electronics

,

Food & Beverage

,

HI&I - Household, Industrial & Institutional

,

Personal Care & Pharmaceutical

,

Surface Treatment - Fluids, Lubricants & Metalworking

,

Textiles

Request info
Methyl Acetate
79-20-9
Request info
Methyl Acetoacetate
105-45-3
Request info
Methyl Acrylate
96-33-3
Request info
Methyl Ethyl Ketone
78-93-3
Request info
Methyl Ethyl Ketoxime
96-29-7
Request info
Methyl Methacrylate
80-62-6
Request info
Methyl Vinyl Cyclics
2554-06-5
Request info
Methylguanidoacetic acid
6020-87-7
Request info
Methyltriacetoxysilane
4253-34-3
Request info
Methyltrichlorosilane
75-79-6
Request info
Methyltriethoxysilane
2031-67-6
Request info
Methyltrimethoxysilane
1185-55-3
Request info
Methyltris(Methylethylketoxime)silane
22984-54-9
Request info
Monoammonium Phosphate
7722-76-1
Request info
Monobutyl Tin Oxide
2273-43-0
Request info
Monochloroacetic Acid
79-11-8
Request info
Monoisopropanolamine
78-96-6

Agriculture & Animal Care

,

CASE - Coatings, Adhesives, Sealants & Elastomers

,

Chemical & Materials Manufacturing

,

Electronics

,

HI&I - Household, Industrial & Institutional

,

Oil & Gas

,

Personal Care & Pharmaceutical

,

Surface Treatment - Fluids, Lubricants & Metalworking

Request info
N,N'-Ethylenebis(stearamide)
110-30-5
Request info
N,N-dimethylcyclohexylamine
98-94-2
Request info
N-(2-Aminoethyl)-3-Aminopropyltrimethoxysilane
1760-24-3
Request info
N-(N-Butyl)thiophosphoric Triamide
94317-64-3
Request info
n-Butyl Acetate
123-86-4
Request info
N-Butylbenzenesulfonamide
3622-84-2
Request info
N-Butylethanolamine
111-75-1
Request info
N-Ethyl Pyrollidone
2687-91-4
Request info
N-Methyl Pyrrolidone
872-50-4
Request info
N-Octyl Pyrrolidone
2687-94-7

Agriculture & Animal Care

,

CASE - Coatings, Adhesives, Sealants & Elastomers

,

Chemical & Materials Manufacturing

,

Electronics

,

HI&I - Household, Industrial & Institutional

,

Personal Care & Pharmaceutical

,

Surface Treatment - Fluids, Lubricants & Metalworking

,

Textiles

Request info
N-Propylbromide
106-94-5
Request info
N-Vinyl Pyrrolidone
88-12-0
Request info
Nitrocellulose
9004-70-0
Request info
Nitromethane
75-52-5
Request info
Octadecanedioic Acid
871-70-5
Request info
Octocrylene
6197-30-4
Request info
Octyltriethoxysilane
2943-75-1
Request info
Oleic Acid
112-80-1
Request info
Organophilic Clay
Mixture
Request info
Oxybenzone
131-57-7
Request info
P-Phenylenediamine
106-50-3
Request info
Para-Dichlorobenzene
106-46-7
Request info
Parachlorobenzotrifluoride
98-56-6
Request info
Pentaerythritol
115-77-5
Request info
Pentamethyldiethylenetriamine
3030-47-5
Request info
Pentamethyldipropylenetriamine
3855-32-1
Request info
Phenolic Resin
9003-35-4
Request info
Phenyl J Acid
119-40-4
Request info
Phenyltriethoxysilane
780-69-8
Request info
Phenyltrimethoxysilane
2996-92-1
Request info
Phenyltris(methylethylketoxime)silane
34036-80-1
Request info
Phosphino Polycarboxylic Acid Copolymer
71050-62-9
Request info
Phosphorus Pentoxide
1314-56-3

Agriculture & Animal Care

,

CASE - Coatings, Adhesives, Sealants & Elastomers

,

Chemical & Materials Manufacturing

,

HI&I - Household, Industrial & Institutional

,

Oil & Gas

,

Personal Care & Pharmaceutical

,

Surface Treatment - Fluids, Lubricants & Metalworking

,

Textiles

Request info
Photoinitiator 1173
7473-98-5
Request info
Photoinitiator 127
474510-57-1
Request info
Photoinitiator 184
947-19-3
Request info
Photoinitiator 754
211510-16-6
Request info
Photoinitiator 784
125051-32-3
Request info
Photoinitiator BDK
24650-42-8
Request info
Photoinitiator ITX
5495-84-1
Request info
Photoinitiator OMBB
606-28-0
Request info
Photoinitiator TPO
75980-60-8
Request info
Photoinitiator TPO-L
84434-11-7
Request info
Polycarboxylate
Mixture
Request info
Polydimethylsiloxane Hydroxy Terminated
70131-67-8
Request info
Polyetheramine
9046-10-0
Request info
Polyethylene Glycol 12 Glyceryl Laurate
51248-32-9
Request info
Polyisobutylene Succinic Anhydride
67762-77-0
Request info
Polylactic Acid
26100-51-6
Request info
Polymethylhydrosiloxane
63148-57-2
Request info
Polyphosphoric Acid
8017-16-1

CASE - Coatings, Adhesives, Sealants & Elastomers

,

Chemical & Materials Manufacturing

,

Construction & Building Materials

,

HI&I - Household, Industrial & Institutional

,

Oil & Gas

,

Surface Treatment - Fluids, Lubricants & Metalworking

,

Textiles

Request info
Polytetrahydrofuran
25190-06-1
Request info
Polyvinyl Alcohol
9002-89-5

CASE - Coatings, Adhesives, Sealants & Elastomers

,

Chemical & Materials Manufacturing

,

Construction & Building Materials

,

Personal Care & Pharmaceutical

,

Pulp, Paper & Packaging

,

Surface Treatment - Fluids, Lubricants & Metalworking

,

Textiles

Request info
Polyvinyl Butyral
63148-65-2
Request info
Polyvinyl Pyrrolidone
9003-39-8

Agriculture & Animal Care

,

CASE - Coatings, Adhesives, Sealants & Elastomers

,

Chemical & Materials Manufacturing

,

Construction & Building Materials

,

Electronics

,

HI&I - Household, Industrial & Institutional

,

Oil & Gas

,

Personal Care & Pharmaceutical

,

Pulp, Paper & Packaging

,

Surface Treatment - Fluids, Lubricants & Metalworking

,

Textiles

,

Water Treatment

Request info
Polyvinylidene Fluoride
24937-79-9
Request info
Potassium Bromide
7758-02-3
Request info
Potassium Carbonate
584-08-7
Request info
Potassium Fluorozirconate
16923-95-8
Request info
Propoxylated 1,6-Hexanediol Diacrylate
1191-87-3
Request info
Propoxylated Glycerol Triacrylate
52408-84-1
Request info
Propoxylated glycerol triamine
64852-22-8
Request info
Propoxylated Neopentyl Glycol Diacrylate
84170-74-1
Request info
Propylene Carbonate
108-32-7
Request info
Propylene Glycol
57-55-6

Agriculture & Animal Care

,

CASE - Coatings, Adhesives, Sealants & Elastomers

,

Chemical & Materials Manufacturing

,

Construction & Building Materials

,

Food & Beverage

,

HI&I - Household, Industrial & Institutional

,

Personal Care & Pharmaceutical

,

Surface Treatment - Fluids, Lubricants & Metalworking

,

Textiles

Request info
Propylene Glycol Methyl Ether Acetate
108-65-6
Request info
Propylene Glycol n-Butyl Ether
5131-66-8
Request info
Propyltriacetoxysilane
17865-07-5
Request info
Prussian Blue
25869-00-5
Request info
Purified Isophthalic Acid
121-91-5
Request info
Purified Terephthalic Acid
100-21-0
Request info
Pyrene
129-00-0
Request info
Pyrogallic Acid
87-66-1
Request info
Resorcinol Bis(diphenyl Phosphate)
57583-54-7
Request info
Salicylic Acid
69-72-7
Request info
Sodium 3-Nitrobenzenesulfonate
127-68-4
Request info
Sodium Alginate
9005-38-3
Request info
Sodium Aluminate
1302-42-7
Request info
Sodium Benzoate
532-32-1
Request info
Sodium Dimethyldithiocarbamate
128-04-1
Request info
Sodium Ferrocyanide Decahydrate
14434-22-1
Request info
Sodium Gluconate
527-07-1
Request info
Sodium Glycinate
6000-44-8
Request info
Sodium Hydrosulfide
16721-80-5

Agriculture & Animal Care

,

CASE - Coatings, Adhesives, Sealants & Elastomers

,

Chemical & Materials Manufacturing

,

Construction & Building Materials

,

HI&I - Household, Industrial & Institutional

,

Mining

,

Oil & Gas

,

Pulp, Paper & Packaging

,

Surface Treatment - Fluids, Lubricants & Metalworking

,

Textiles

Request info
Sodium Hypophosphite Monohydrate
10039-56-2

Agriculture & Animal Care

,

CASE - Coatings, Adhesives, Sealants & Elastomers

,

Chemical & Materials Manufacturing

,

Construction & Building Materials

,

Electronics

,

Food & Beverage

,

Personal Care & Pharmaceutical

,

Surface Treatment - Fluids, Lubricants & Metalworking

,

Textiles

,

Water Treatment

Request info
Sodium Methylate
124-41-4
Request info
Sodium Molybdate
7631-95-0
Request info
Sodium Monochloroacetate
3926-62-3

CASE - Coatings, Adhesives, Sealants & Elastomers

,

Chemical & Materials Manufacturing

,

Food & Beverage

,

HI&I - Household, Industrial & Institutional

,

Oil & Gas

,

Personal Care & Pharmaceutical

,

Pulp, Paper & Packaging

Request info
Sodium Persulfate
7775-27-1
Request info
Sodium Stannate
12058-66-1
Request info
Sodium Sulfide
1313-82-2
Request info
Sodium Tripolyphosphate
7758-29-4
Request info
Sodium Vinyl Sulfonate
3039-83-6

Agriculture & Animal Care

,

CASE - Coatings, Adhesives, Sealants & Elastomers

,

Chemical & Materials Manufacturing

,

Oil & Gas

,

Pulp, Paper & Packaging

,

Surface Treatment - Fluids, Lubricants & Metalworking

,

Textiles

,

Water Treatment

Request info
Soy Lecithin
8002-43-5
Request info
Stearic Acid
57-11-4
Request info
Strontium Hydroxide
18480-07-4
Request info
Succinic Acid
110-15-6
Request info
Succinic Anhydride
108-30-5
Request info
Sucrose Benzoate
12738-64-6
Request info
Sulfamic Acid
5329-14-6
Request info
Tert-Amyl Alcohol
75-85-4
Request info
Tert-Butyl Acetate
540-88-5
Request info
Tert-Butylamine
75-64-9
Request info
Tert-Dodecyl Mercaptan
25103-58-6
Request info
Tetra(methylethylketoxime)silane
34206-40-1
Request info
Tetrabromobisphenol-A
79-94-7
Request info
Tetrabromophthalate Diol
77098-07-8
Request info
Tetrabromophthalic Anhydride
632-79-1
Request info
Tetrachlorophthalic Anhydride
117-08-8
Request info
Tetradecanedioic Acid
821-38-5
Request info
Tetraethoxysilane
78-10-4
Request info
Tetrahydrophthalic Anhydride
85-43-8
Request info
Tetrakis(hydroxymethyl)phosphonium Chloride
124-64-1
Request info
Tetrakis(hydroxymethyl)phosphonium Sulphate
55566-30-8

CASE - Coatings, Adhesives, Sealants & Elastomers

,

Chemical & Materials Manufacturing

,

Construction & Building Materials

,

Oil & Gas

,

Pulp, Paper & Packaging

,

Surface Treatment - Fluids, Lubricants & Metalworking

,

Textiles

,

Water Treatment

Request info
Tetramethylguanidine
80-70-6
Request info
Titanium Dioxide
13463-67-7
Request info
Toluene Bis (Dimethyl Urea)
17526-94-2
Request info
Trans-1,2-Dichloroethylene
156-60-5
Request info
Tribromoneopentyl Alcohol
36483-57-5
Request info
Tributoxyethyl Phosphate
78-51-3
Request info
Tributyl Citrate
77-94-1
Request info
Tributyl Phosphate
126-73-8
Request info
Triethyl Orthoformate
122-51-0
Request info
Triethyl Phosphate
78-40-0
Request info
Triethyl Phosphite
122-52-1
Request info
Triethylene Glycol Monomethyl Ether
112-35-6
Request info
Triflic Acid
1493-13-6
Request info
Triglycidyl Isocyanurate
2451-62-9
Request info
Triisobutyl Phosphate
126-71-6
Request info
Triisopropanolamine
122-20-3
Request info
Trimellitic Anhydride
552-30-7
Request info
Trimethyl Orthoformate
149-73-5
Request info
Trimethylamineoethylethanolamine
2212-32-0
Request info
Trimethylolethane
77-85-0
Request info
Trimethylolpropane
77-99-6
Request info
Trimethylolpropane Ethoxylate Triacrylate
28961-43-5
Request info
Trimethylolpropane Propoxylate Triacrylate
53879-54-2
Request info
Trimethylolpropane Triacrylate
15625-89-5
Request info
Trioctyl Trimellitate
3319-31-1
Request info
Triphenyl Phosphate
115-86-6
Request info
Tripropylene Glycol Diacrylate
42978-66-5
Request info
Tripropylene Glycol Monomethyl Ether
25498-49-1
Request info
Tris (1,3-Dichloro 2-Propyl) Phosphate
13674-87-8
Request info
Tris (2-Chloroethyl) Phosphate
115-96-8
Request info
Tris (2-Chloroisopropyl) Phosphate
13674-84-5
Request info
Tris (2-Hydroxyethyl) Isocyanurate
839-90-7
Request info
Tris(nonylphenyl) Phosphite
26523-78-4
Request info
Tristyrenated Phenol
61788-44-1
Request info
Undecanedioic Acid
1852-04-6
Request info
Vinyl Acetate Monomer
108-05-4
Request info
Vinyl Neodecanoate
51000-52-3
Request info
Vinyl Toluene
25013-15-4
Request info
Vinyl Versatate
Mixture
Request info
Vinyltriacetoxysilane
4130-08-9
Request info
Vinyltriethoxysilane
78-08-0
Request info
Vinyltrimethoxysilane
2768-02-7
Request info
Vinyltris(2-methoxyethoxy)silane
1067-53-4
Request info
Vinyltris(Methylethylketoxime)silane
2224-33-1
Request info
Wego 93W Flame Retardant
32588-76-4
Request info
Wego Flame Retardant IP88011
97416-84-7
Request info
Wego-BLEND
Mixture
Request info
Wego-FLEX
Mixture
Request info
Xylenol
1300-71-6
Request info
Zinc Acetate
557-34-6
Request info
Zinc Carbonate
3486-35-9
Request info
Zinc Chloride
7646-85-7
Request info
Zinc dialkyldithiophosphates
85940-28-9
Request info
Zinc Dibutyldithiocarbamate
136-23-2
Request info
Zinc Diethyldithiocarbamate
14324-55-1
Request info
Zinc Oxide
1314-13-2
Request info
Zinc Sulfate
7733-02-0
Request info