Supplier/Distributor
Solvents & Degreasers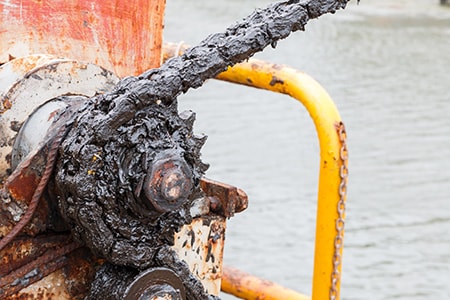 As an international importer, distributor and supplier of various commodity and specialty chemicals, Wego has a strong ability to service manufacturers and distributors with solvent and degreaser products. With decades of experience in sourcing reliable chemical supply, Wego consistently finds steady and competitively priced supply chains for solvent and degreaser chemicals. With our logistics management savvy, Wego focuses on the provision of value-added supply chain solutions to our customers in need of solvent and degreaser products.

Wego has established long-standing partnerships with manufacturers of products with applications and uses in the solvents and degreasers industry. Our strong worldwide network establishes Wego as a premier supplier for solvent and degreaser products around the world.

Wego's products include but are not limited to: acids, acrylates, alcohols, amines, glycols, oils, pigments, polymers, solvents, surfactants and other additives. Wego always ensures our supply of products meet the highest standards in production, quality, safety and service.
Chemicals in the Solvents & Degreasers category
Name
CAS #
Markets
1,1,1,2-Tetrafluoroethane
811-97-2
Request info
1,2,4-Trimethylbenzene
95-63-6
Request info
1,2-Dimethylimidazole
1739-84-0
Request info
1,3,5-Trimethylbenzene
108-67-8
Request info
1,3-Dioxolane
646-06-0
Request info
1,3-Propanediol
504-63-2
Request info
1,4-Butanediol
110-63-4
Request info
2,2,4-Trimethyl-1,3-Pentanediol Monoisobutyrate
25265-77-4
Request info
2-Methyl-1,3-Propanediol
2163-42-0
Request info
2-Phenoxyethanol
122-99-6
Request info
Acetyl Acetone
123-54-6
Request info
Alcohol Isoamylique
123-51-3
Request info
Benzonitrile
100-47-0
Request info
Benzyl Alcohol
100-51-6
Request info
Bromoform
75-25-2
Request info
Butylene Carbonate
4437-85-8
Request info
Carbon Disulfide
75-15-0
Request info
Dibasic Ester
95481-62-2
Request info
Dibutyl Carbonate
542-52-9
Request info
Dibutyl Maleate
105-76-0
Request info
Dibutyl Phthalate
84-74-2
Request info
Dibutylamine
111-92-2
Request info
Dichloroethyl Ether
111-44-4
Request info
Diethyl Carbonate
105-58-8
Request info
Diethylene Glycol
111-46-6
Request info
Diethylene Glycol Monoethyl Ether
111-90-0
Request info
Diisodecyl Phthalate
26761-40-0
Request info
Diisononyl Phthalate
28553-12-0
Request info
Dimethyl Carbonate
616-38-6
Request info
Dimethyl Sulfoxide
67-68-5
Request info
Dioctyl Adipate
123-79-5
Request info
Dioxane Anhydous
123-91-1
Request info
Dipropylene Glycol Monomethyl Ether
34590-94-8
Request info
Dipropylene Glycol n-Butyl Ether
29911-28-2

Agriculture & Animal Care

,

CASE - Coatings, Adhesives, Sealants & Elastomers

,

Chemical & Materials Manufacturing

,

HI&I - Household, Industrial & Institutional

,

Personal Care & Pharmaceutical

,

Surface Treatment - Fluids, Lubricants & Metalworking

,

Textiles

Request info
Distillates (Petroleum) Hydrotreated Light
64742-47-8
Request info
Ethyl 3-Ethoxypropionate
763-69-9
Request info
Ethyl Acetate
141-78-6

Agriculture & Animal Care

,

CASE - Coatings, Adhesives, Sealants & Elastomers

,

Chemical & Materials Manufacturing

,

Construction & Building Materials

,

Electronics

,

Food & Beverage

,

HI&I - Household, Industrial & Institutional

,

Oil & Gas

,

Personal Care & Pharmaceutical

,

Pulp, Paper & Packaging

,

Surface Treatment - Fluids, Lubricants & Metalworking

,

Textiles

Request info
Ethyl Benzene Chloride
1467-05-6
Request info
Ethyl Chloroacetate
105-39-5
Request info
Ethyl Methyl Carbonate
623-53-0
Request info
Ethylene Carbonate
96-49-1
Request info
Fumaric Acid
110-17-8

Agriculture & Animal Care

,

CASE - Coatings, Adhesives, Sealants & Elastomers

,

Chemical & Materials Manufacturing

,

Food & Beverage

,

Personal Care & Pharmaceutical

,

Pulp, Paper & Packaging

,

Surface Treatment - Fluids, Lubricants & Metalworking

,

Textiles

Request info
Hexadecane
544-76-3
Request info
Hexafluoroisopropyl Methyl Ether
13171-18-1
Request info
Hexamethyldisiloxane
107-46-0
Request info
Isoparaffin Fluid
64742-48-9
Request info
Isopropyl Acetate
108-21-4
Request info
Isoquinoline
119-65-3
Request info
Lithium Nitrate
7790-69-4
Request info
Methyl Acetate
79-20-9
Request info
Methyl Benzoate
93-58-3
Request info
Methyl Ethyl Ketone
78-93-3
Request info
Methyl Formate
107-31-3
Request info
Methylene Chloride
75-09-2
Request info
Morpholine
110-91-8
Request info
n-Butyl Acetate
123-86-4
Request info
n-Butyl Bromide
109-65-9
Request info
N-Ethyl Pyrollidone
2687-91-4
Request info
N-Methyl Pyrrolidone
872-50-4
Request info
N-Octyl Pyrrolidone
2687-94-7

Agriculture & Animal Care

,

CASE - Coatings, Adhesives, Sealants & Elastomers

,

Chemical & Materials Manufacturing

,

Electronics

,

HI&I - Household, Industrial & Institutional

,

Personal Care & Pharmaceutical

,

Surface Treatment - Fluids, Lubricants & Metalworking

,

Textiles

Request info
N-Propanol
71-23-8
Request info
N-Propylbromide
106-94-5
Request info
Nitromethane
75-52-5
Request info
Octocrylene
6197-30-4
Request info
Parachlorobenzotrifluoride
98-56-6
Request info
Perchloroethylene
127-18-4
Request info
Potassium Bromide
7758-02-3
Request info
Propylene Carbonate
108-32-7
Request info
Propylene Glycol
57-55-6

Agriculture & Animal Care

,

CASE - Coatings, Adhesives, Sealants & Elastomers

,

Chemical & Materials Manufacturing

,

Construction & Building Materials

,

Food & Beverage

,

HI&I - Household, Industrial & Institutional

,

Personal Care & Pharmaceutical

,

Surface Treatment - Fluids, Lubricants & Metalworking

,

Textiles

Request info
Propylene Glycol Methyl Ether Acetate
108-65-6
Request info
Propylene Glycol n-Butyl Ether
5131-66-8
Request info
Pyridine
110-86-1
Request info
Sodium Benzoate
532-32-1
Request info
Sodium Thiocyanate
540-72-7
Request info
Soy Lecithin
8002-43-5
Request info
Tert-Butyl Acetate
540-88-5
Request info
Tetradecane
629-59-4
Request info
Tetrahydrofuran
109-99-9
Request info
Trans-1,2-Dichloroethylene
156-60-5
Request info
Triacetin
102-76-1
Request info
Tributyl Citrate
77-94-1
Request info
Trichloroethylene
79-01-6
Request info
Triethylene Glycol Monomethyl Ether
112-35-6
Request info
Tripropylene Glycol Monomethyl Ether
25498-49-1
Request info
Xylenol
1300-71-6
Request info